Exhibition 30 May 2015–30 September 2016
In 2016, the Vasa Museum's exhibition Meanwhile was supplemented with artefacts from Skokloster Castle.
Vasa's Time
In 1628, when the ship Vasa was built and sank, the world was a place where big ships sailed the oceans and the map of the world was taking shape. People travelled and met, voluntarily or otherwise. Contacts were cemented across continents. Ideas, goods and diseases were spread. Conflicts arose. Meanwhile showed fragments of events in that world.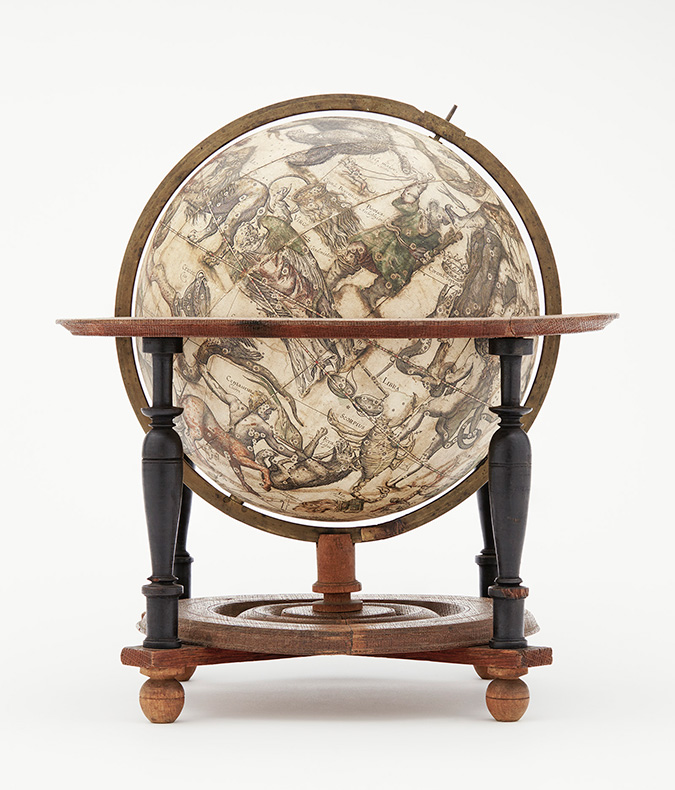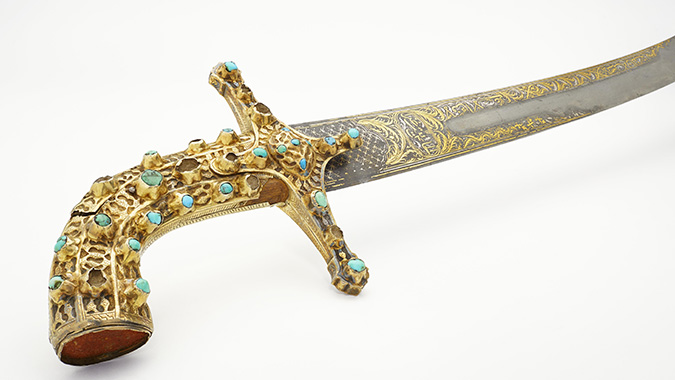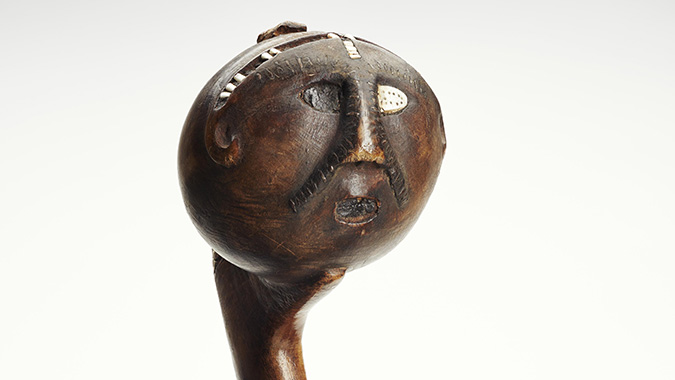 Photo: Erik Lernestål, Skokloster Castle/SHM (CC BY).
New Dimensions
The exhibition was composed of still pictures, moving pictures and interactive moments. Skokloster Castle's artefacts from the same period took their place in the exhibition to give further dimensions to this revolutionary age.
Skokloster Castle's fantastic collection of unusual artefacts from the time of the ship Vasa could add spice to the Vasa Museum's exhibition, while Skokloster Castle took the chance to show itself to a wider audience.
If people don't go to Skokloster Castle, then Skokloster Castle will come to them.
The Collector Carl Gustaf Wrangel
The artefacts came from Skokloster Castle, where its master Carl Gustaf Wrangel and his wife Anna Margareta von Haugwitz collected large quantities of magnificent artefacts to embellish their home. Wrangel was a lover of fashionable art, a potentate and a major collector. The artefacts reflected the different cultures of the 17th century. They also showed that it was a matter of high status among rich Europeans to collect and display things from distant countries so as to understand the world.
A collaborative project with the Vasa Museum.  
Photo: Erik Lernestål, Skokloster Castle/SHM.