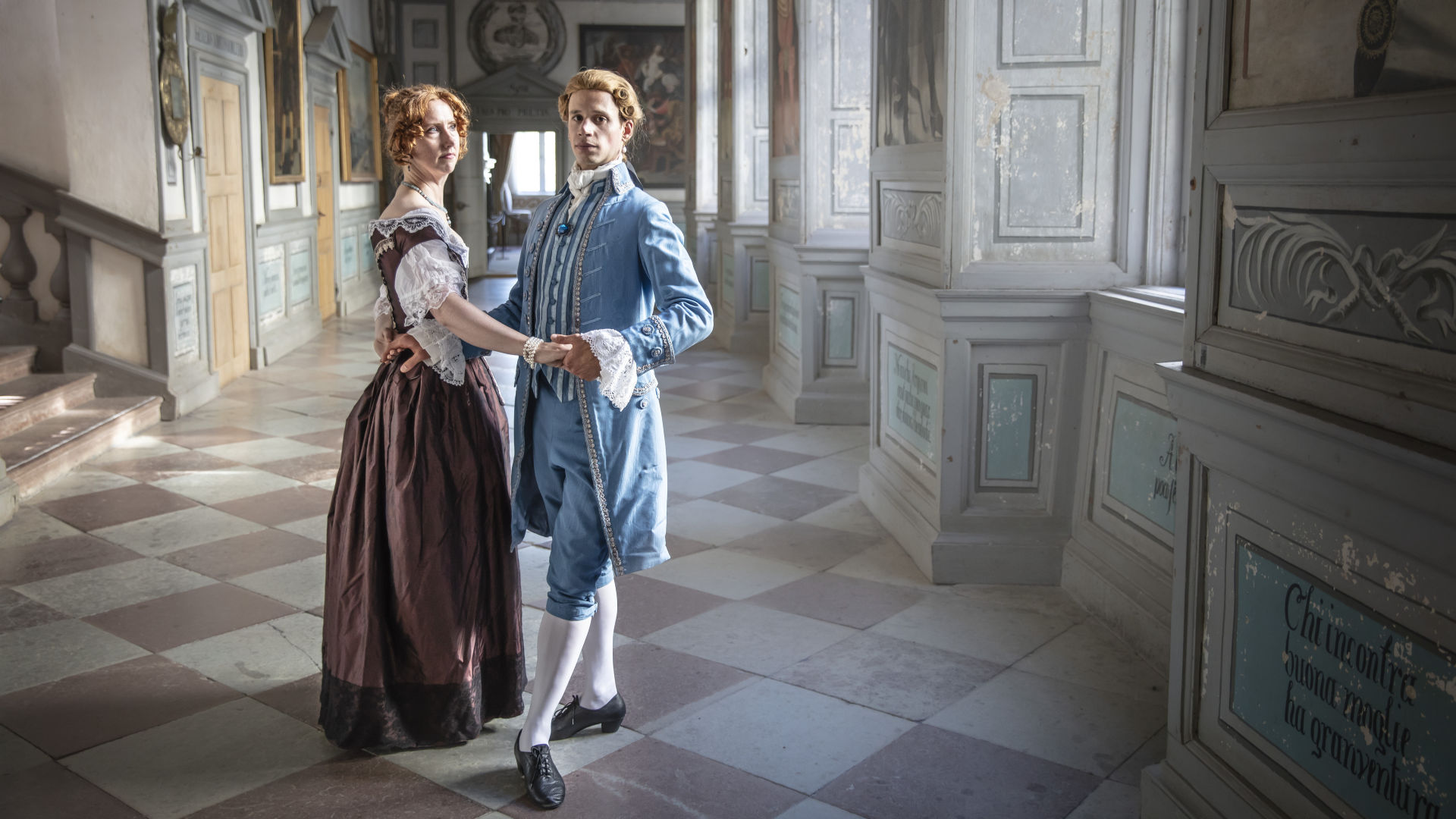 Hire premises in the castle
Skokloster Castle is a museum with unique and historical collections, beautifully located on the shore of Lake Mälaren. When the castle is closed to visitors, it is possible to hire some of the rooms for photography and filming or for small events.
Photography and filming
We can hire out our unique premises for photography and filming by arrangement during most of the year, usually on weekdays.
Our available premises include the Portico, the Memorial Room, the Kings' Hall and the Wrangel Armoury.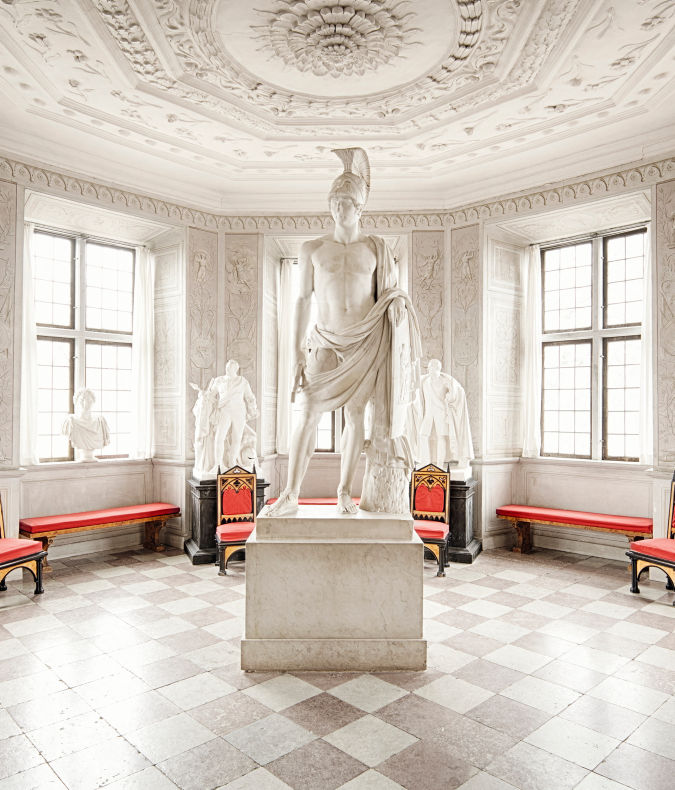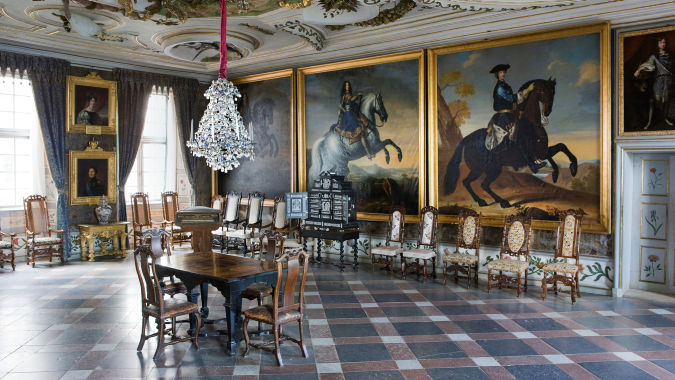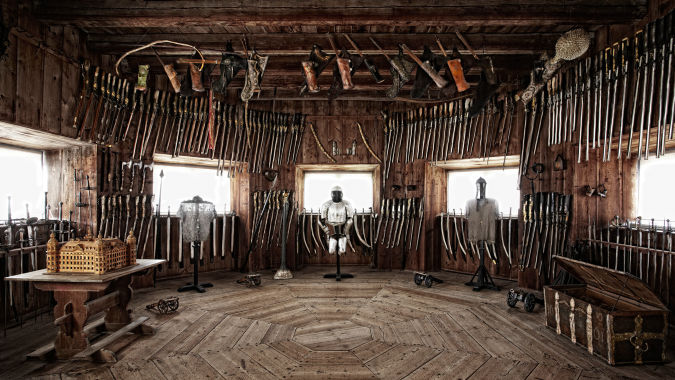 The Memorial room, The King's hall and Wrangel's armoury. Photo: Erik Lernestål and Jens Mohr, Skokloster Castle/SHM (CC BY)
Price (depending on location):
SEK 1,000 - 2,000 start-up charge

SEK 1,000 - 2,000 per hour location hire

Charge for security guard is in addition.
The Unfinished Hall is a building site from the 17th century. This absolutely unique space can also be hired on special occasions.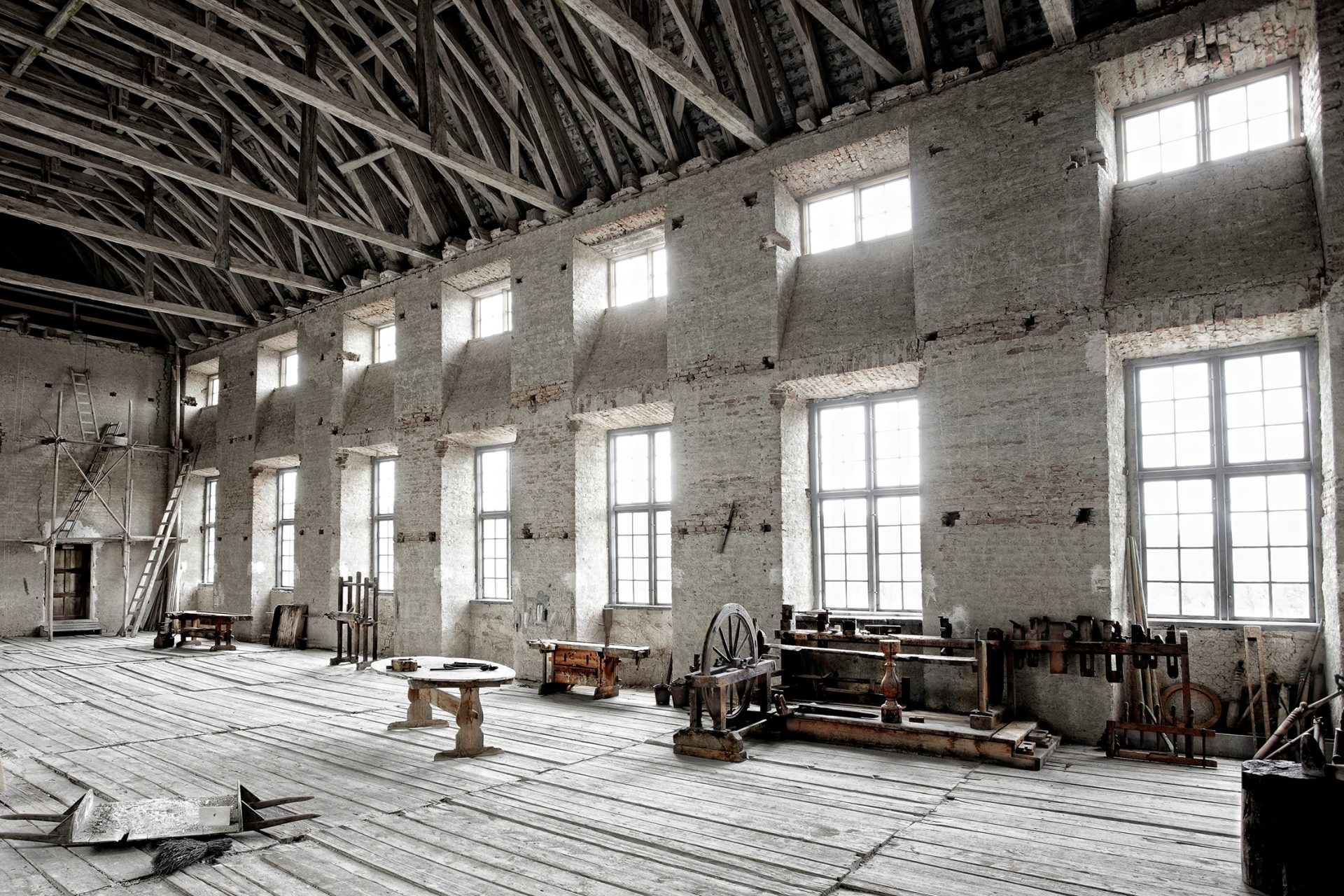 Mingling and small weddings
On the ground floor, we offer hire of the portico and the old kitchen. These premises are well suited to small marriage ceremonies, toasting the bride and groom or as a mingling area, which can be combined with a guided tour of the castle. There is room for 60 people (standing).
Price:
SEK 1,000 start-up charge

SEK 1,000 per hour location hire

Charge for security guard is in addition
Local catering companies: Sjökrogen i Skokloster and Åmans Kök i Bålsta.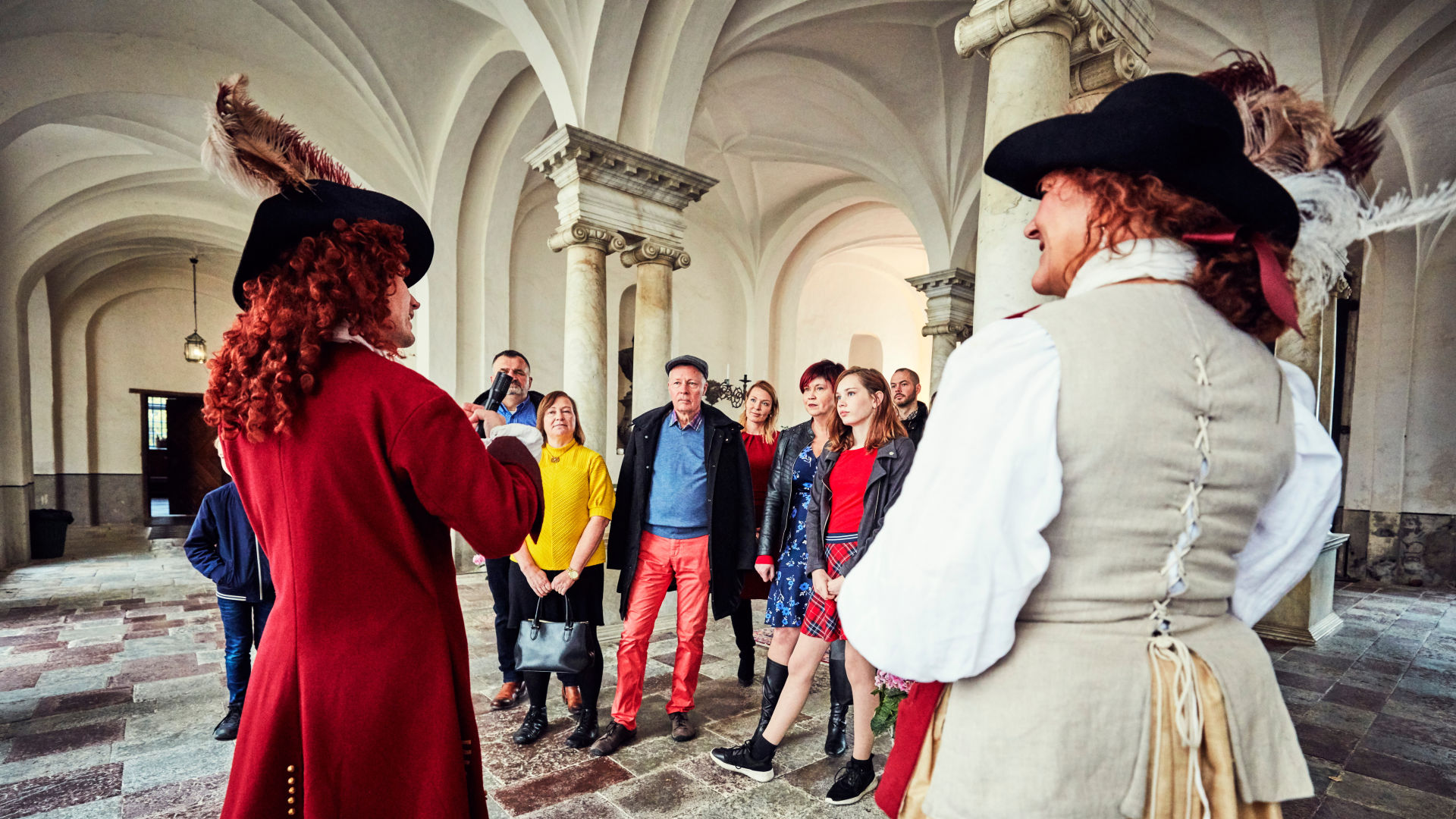 Events in the castle park
Would you like to arrange a party or some other event in the castle park? Contact us for more information and contact details for the National Property Board of Sweden.
What you should know about our premises:
The premises are unique and must be treated with care.

It is not possible to disturb or move furnishings or other artefacts.

Food and drink are only permitted in the portico and old kitchen. No red wine.

There is no heating and electricity and lighting possibilities are limited.

Open-flame torches and candles are not permitted. Nor is hot equipment.

Visiting members of the general public have access to the premises during normal opening hours.

There are toilets and cloakrooms.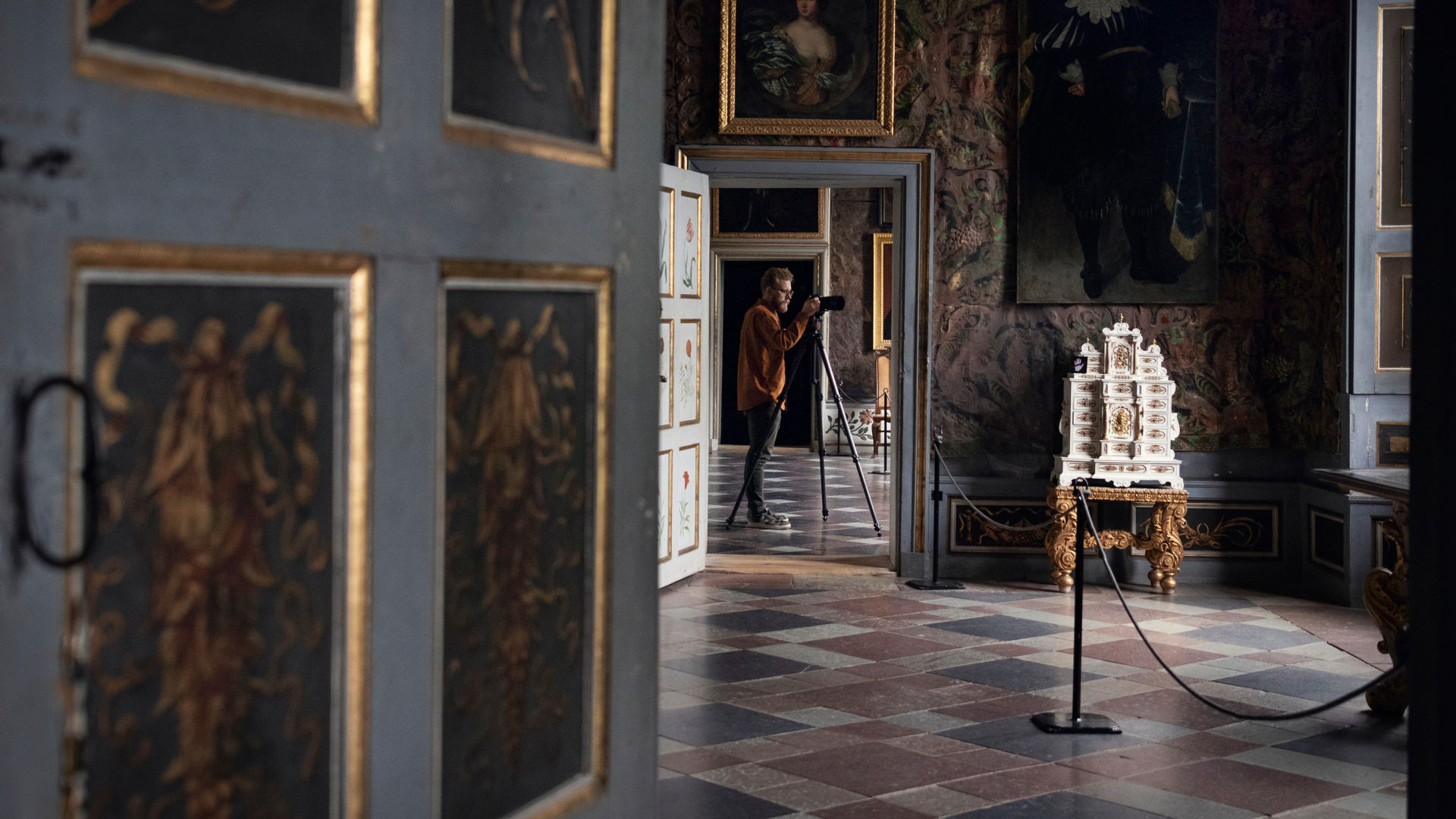 Contact Us
You are welcome to contact us with your booking query. When we have agreed on a booking, we will sign an agreement with the conditions of hire. We reserve to right to refuse or cancel events in the agency's premises that conflict with the agency's mandate and values.
Send a booking request
You need to fill in everything marked with *.
You may also be interested in