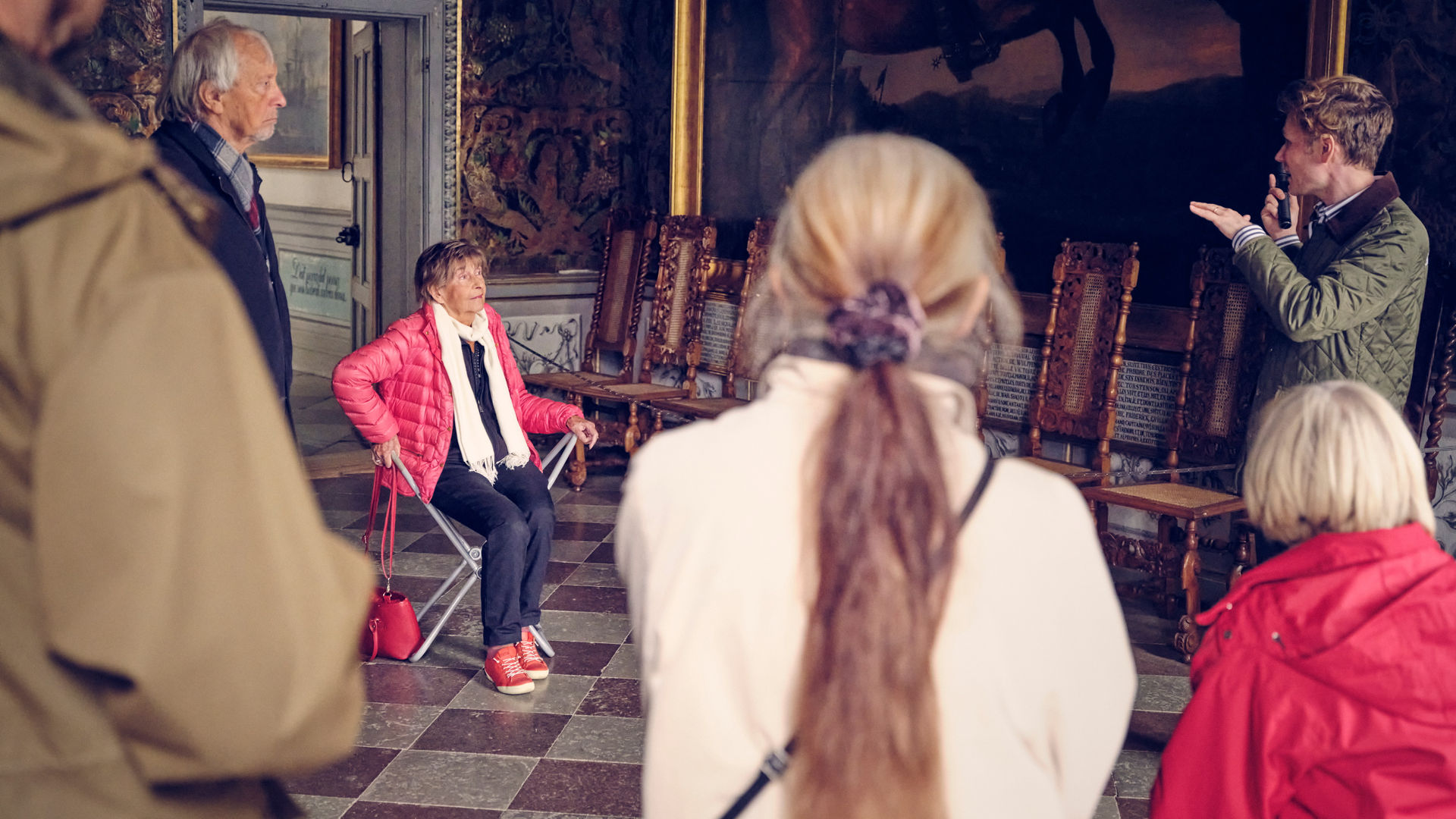 Accessibility
We are constantly working to make the museum more accessible for all. We want all visitors to feel welcome and have an enjoyable time here.
Things to know about the stairs
Skokloster Castle has four floors. Because there is no lift, you need to use the stairs to get to the upper floors. There are 32 steps leading to each floor, with a landing halfway. During a guided tour, there are 99 steps up and 100 steps down. (The northern side has 99 steps and the southern side has 100 steps.)
The steps are 15 centimetres high and

40 centimetres deep.

There is a handrail on the staircases.

There are markers for the top and bottom steps.

There are folding chairs to borrow during the visit.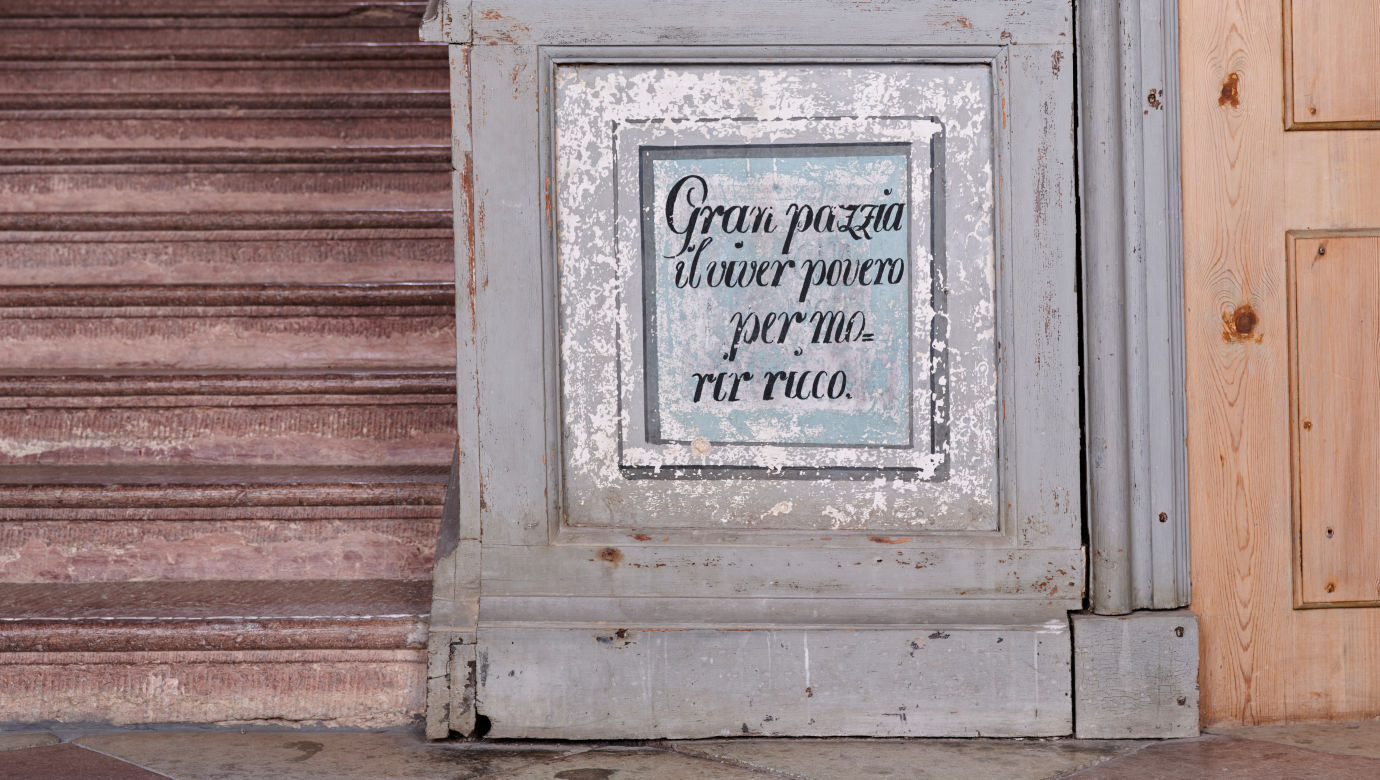 Exits
Exits can be accessed at the entrances to the castle. The castle has two stairwells that can be reached from all floors. If anything should happen, contact one of the museum staff on the floor you are on. If the castle needs to be evacuated, follow the directions of the museum staff.
The assembly point is on the lawn in the castle park.
Parking
The car park is by Skokloster Church about 300 metres from the castle. The road from there to the castle entrance is gravel with a hard surface.
Two parking spaces at the castle itself can be used by disabled persons who have a disabled parking permit. These parking spaces are found on the side of the castle facing the water, what we call the lake side.
Wheelchairs
There is a ramp at the castle's main entrance. The main entrance is on the side of the castle facing the parks, what we call the park side. There is also a ramp at the entrance on the lake side. Contact the staff to use this entrance.
There is no lift at the castle, so only the ground floor is accessible in a wheelchair. Walking frames may be taken upstairs, but the castle staff are not able to help with this.
The permanent exhibition Dreams of Skokloster – between battlefield and the starry sky is on the ground floor. This exhibition is accessible with wheelchairs as well as walking frames.
The café, museum shop and toilets are located on the ground floor.
Accessible toilet
There is one toilet accessible for disabled visitors on the castle's ground floor. There is no automatic door opener. There is a changing table.
Accompanying persons and guide dogs
Accompanying persons and assistants can enter the museum free of charge. Guide dogs and assistance dogs are welcome.
Push chairs and prams
Push chairs and prams are not allowed in the museum, but you can leave them in the designated place by the entrance.
Things to know about lighting and temperatures
The upper floors have no lighting.

The castle is not heated.

Remember to dress according to the season. In the winter it is very cold in the castle and in the summer it can get very hot.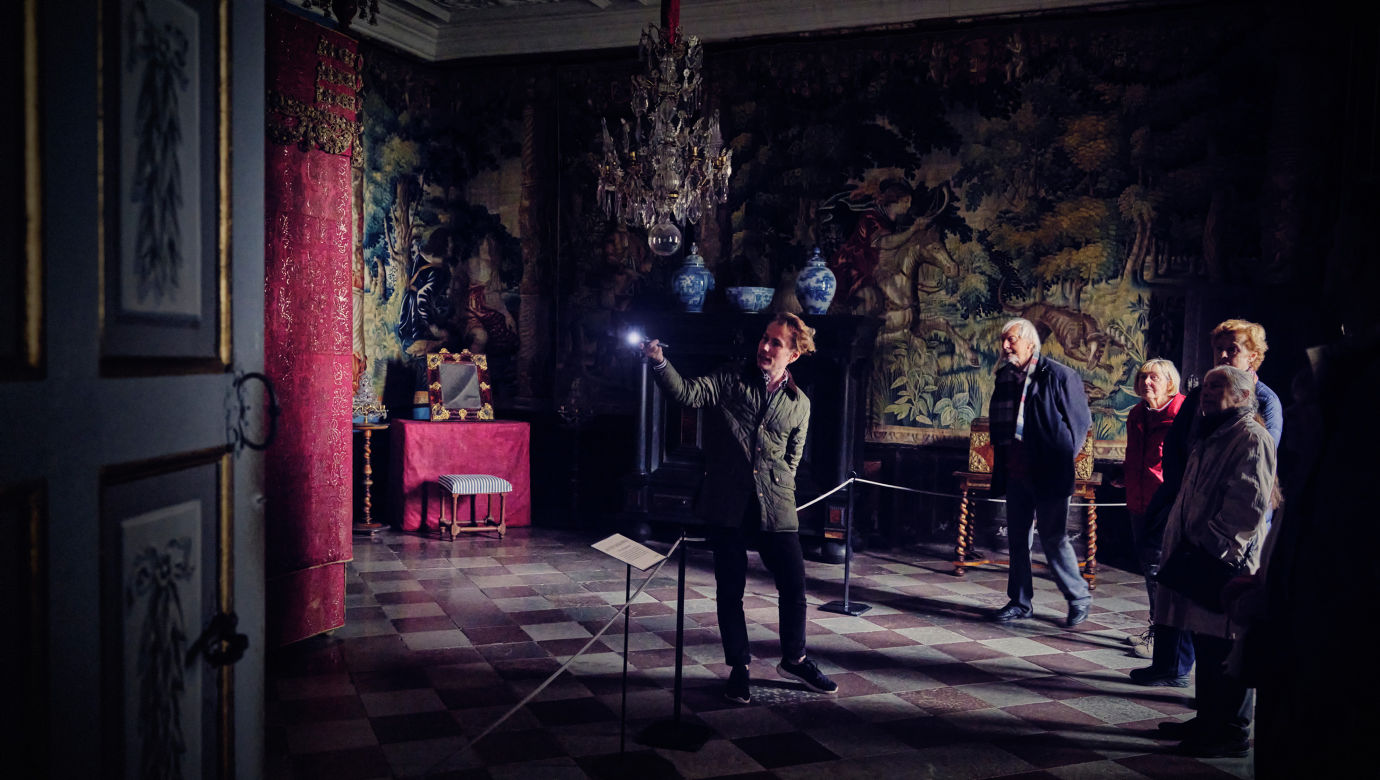 For questions about accessibility
Contact us by telephone 08-402 30 60, weekdays 09.00–12.00, or email us at: bokning@skoklostersslott.se
You may also be interested in