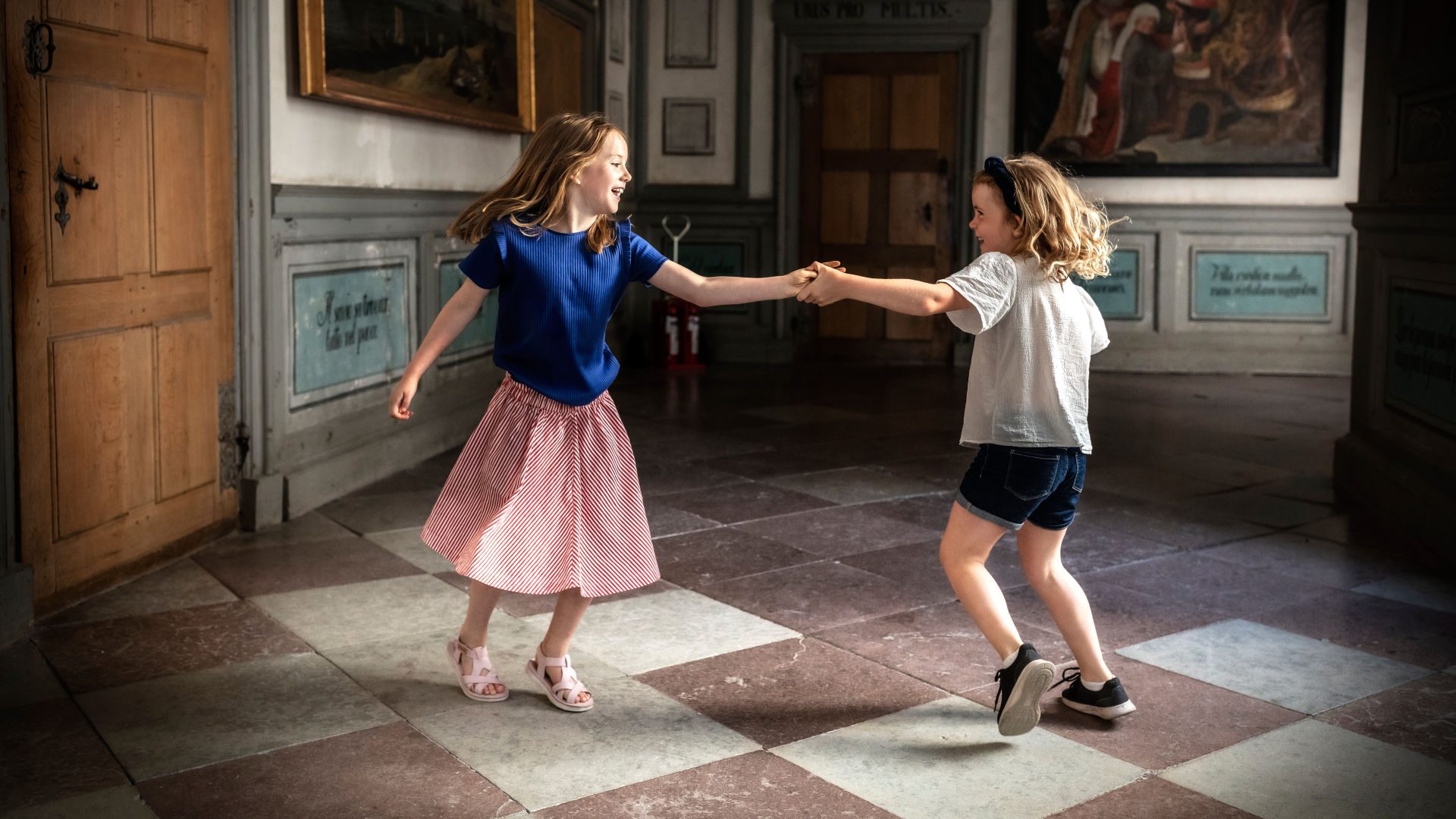 Family visits
A trip to Skokloster Castle offers unforgettable experiences. We have activities for children and young people both indoors and outdoors, and we offer free entry for children aged 19 and under. Do you have any questions ahead of your visit? We will answer them here.
Child-friendly exhibitions
On the ground floor we present Dreams of Skokloster – Between Battlefield and Starry Sky. Discover the castle's gleaming swords and treasures or view one of the world's best-known paintings, Vertumnus. What fruits can you find in the portrait?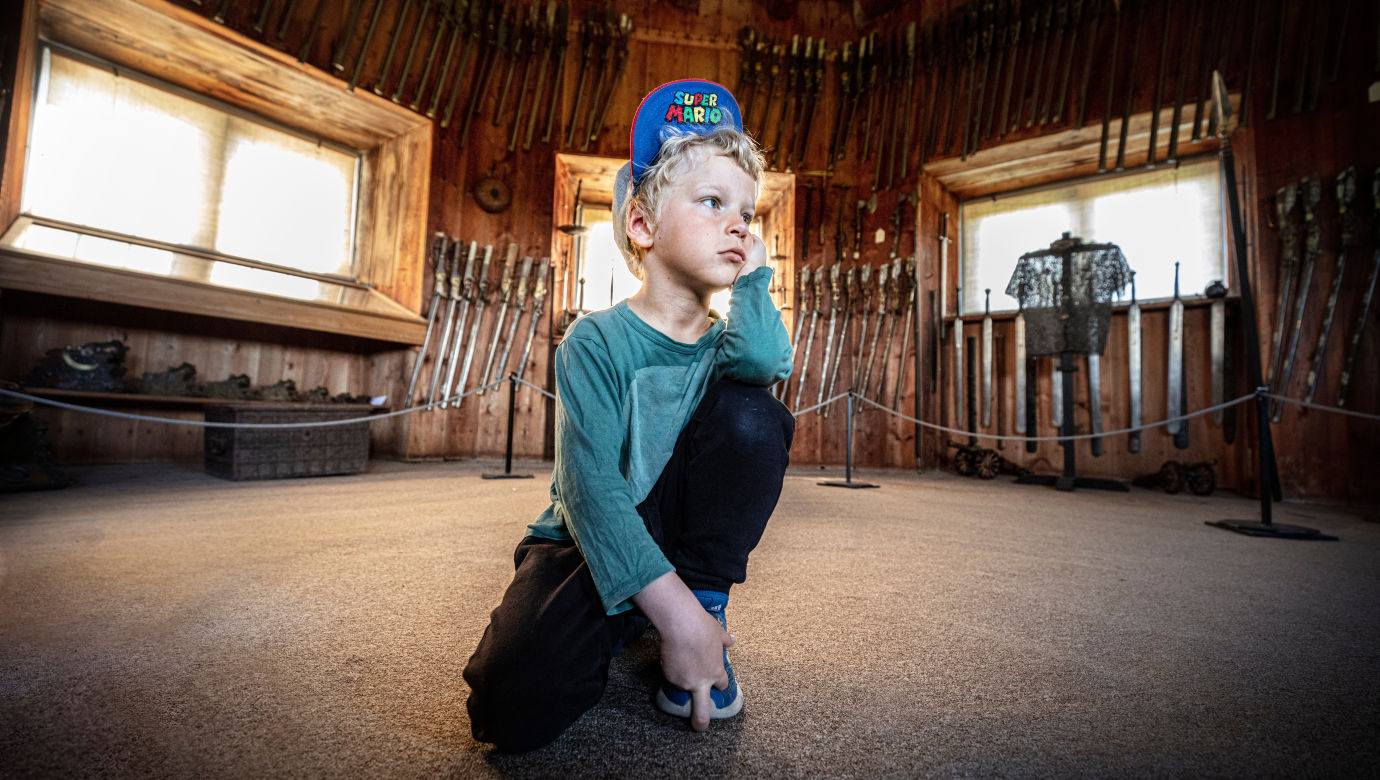 Family tours
Join us in the magnificent state apartments! We will look for fire-breathing dragons, take a look into the enormous banqueting hall, which was never fully completed, and discover Wrangel's armoury, where you can see swords and armour.
Family tours are available during the summer and autumn holidays. Tickets can be bought the same day at the castle entrance. Children aged 18 and under free of charge in company with an adult. SEK 150 for adults.
The Paradise
Welcome to The Paradise our cosy cottage where the castle warden has her vegetable patch. Here you can explore nature and learn more about what was cultivated at Skokloster in former times. You can also potter about, ride a hobby-horse and much more besides!
The activities are free of charge. Open during the summer holidays.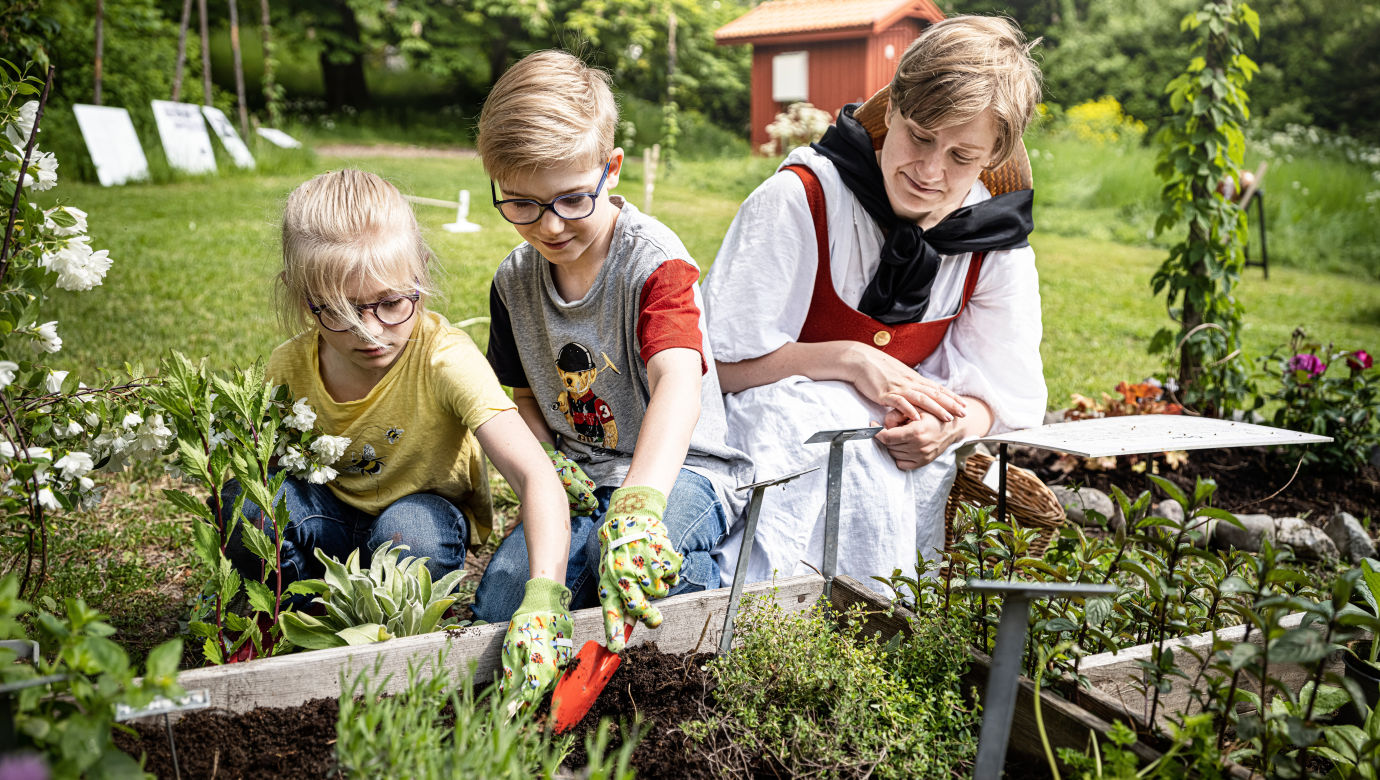 Audio guide (available in Swedish only)
Accompany Juliana Wrangel through the castle's finest rooms, where she lives with her mother, father and all her brothers and sisters. What was it like growing up in a big castle in the 17th century? Suitable if you have a mobile phone and want to tour the castle's state apartments on your own.
The audio guide is free of charge. Recommended ages from about around 6 years.
Castle safari for children
Can you find the animals hidden in the wall coverings, the pictures, the furniture or the ceiling? When the Wrangel family lived in the castle in the 17th century, they were surrounded by animals. There were dogs, horses, birds and monkeys – even a bear!
The Castle safari is available to purchase in the shop on the ground floor.
Price: SEK 40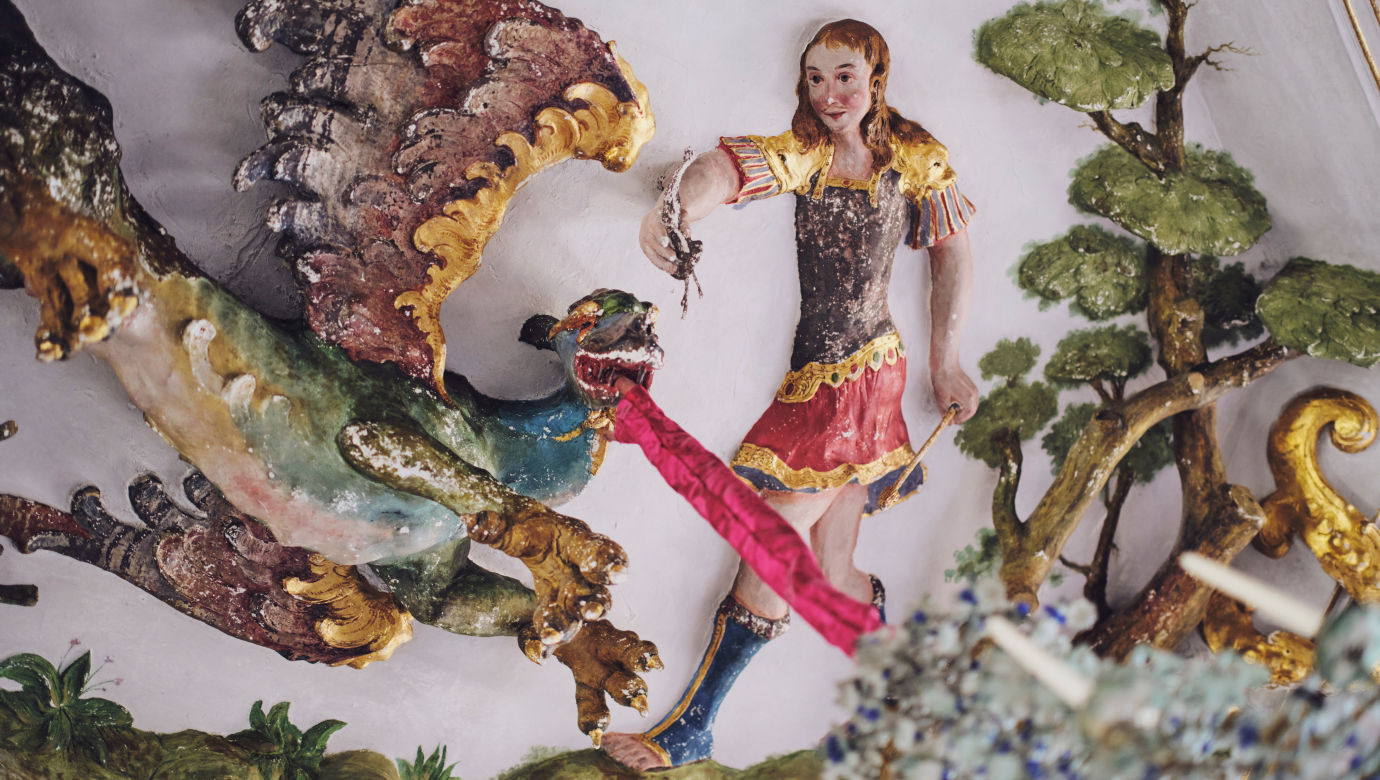 Practical information
Bags and storage
You can lock away bags and outdoor clothing in lockers located by the museum entrance. No coins are needed.
Packed lunches
Unfortunately, you cannot bring food and drink into the castle. You can buy snacks and lunch in the castle café or bring your own packed lunch to eat out in the castle grounds.
Pushchairs and baby changing facility
Pushchairs cannot be taken into the museum. Pushchairs and prams should be parked by the entrance. Changing tables are available.
You might also be interested in