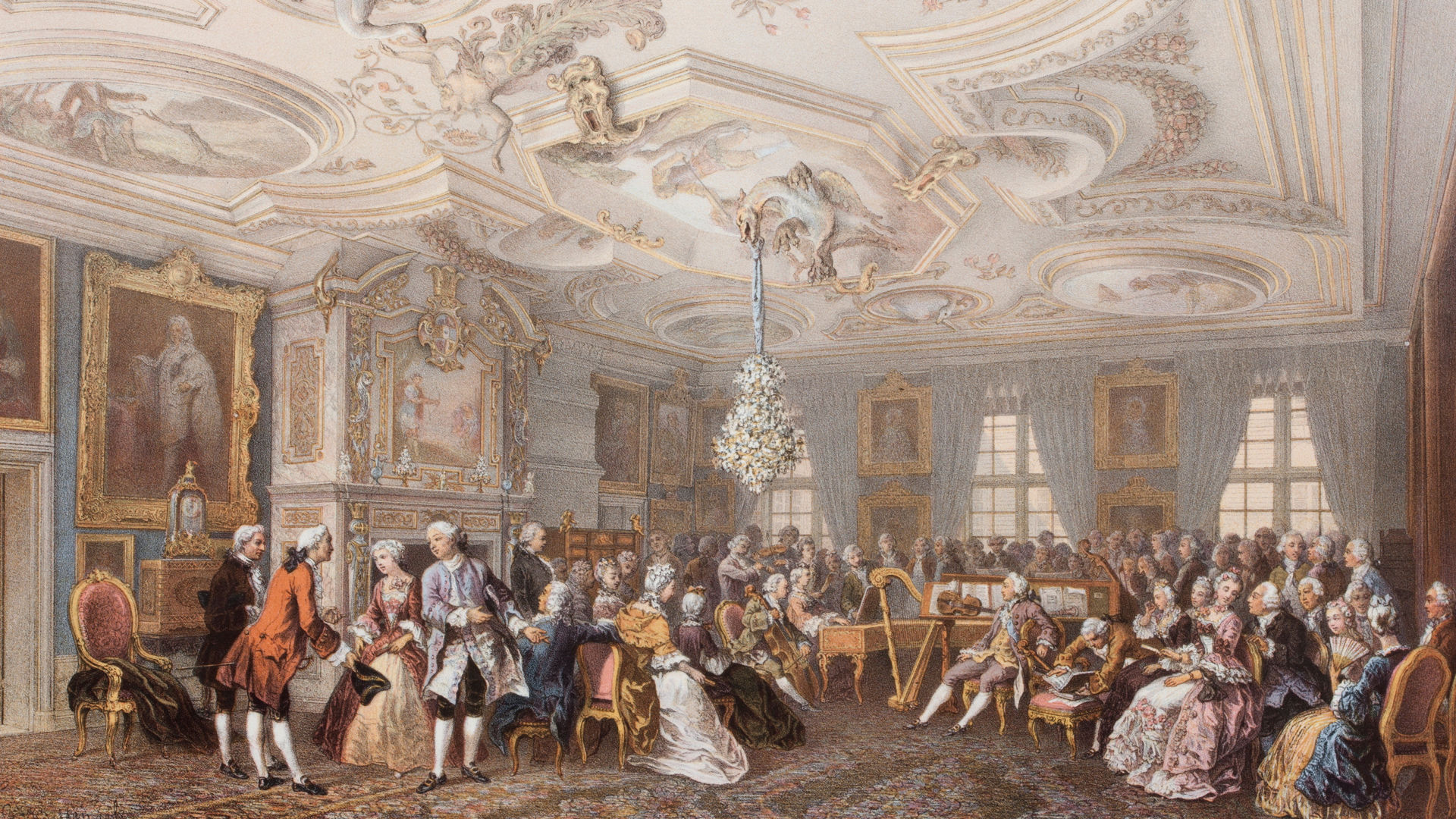 The History of Skokloster Castle
Skokloster Castle was built in 1654–1676 for Count Carl Gustaf Wrangel and his wife Anna Margareta von Haugwitz. Wrangel was one of the country's most successful soldiers and owned large landed properties and several castles.
The design of the castle was mainly by the German architect Caspar Vogel and was further enhanced by Jean de la Vallée, Mathias Spihler and Nicodemus Tessin the Elder. The castle is built in the Baroque style. However, neither the castle nor the grounds were fully completed.
Anna Margareta and Carl Gustaf intended Skokloster to be home for future generations of the Wrangel family. None of their sons lived long enough to start a family. Instead, their oldest daughter Juliana Wrangel and her husband Nils Brahe the Younger took over Skokloster in 1676.
On Juliana's initiative, Skokloster Castle became an entailed estate, that is to say, the entire inheritance went to the oldest sibling in the family. This is the main reason why the castle has such a rich collection. None of the chattels were permitted to leave the castle, while various artefacts were brought in by the owning families over the centuries.
Over the years, the collections have been enriched through inheritance, gifts and purchases. The women have been of great significance here, either through family ties or when they have brought property with them on marriage. The women have formed links between the different families.
Skokloster remained in Brahe family ownership until the line died out in 1930 and it passed to the von Essen family. In 1967, the castle and collections passed to the Swedish state. The Skokloster estate is still owned by the von Essen family.
The Owners of Skokloster Castle
1611 Herman Wrangel (1587–1643) received Skokloster as a gift from King Karl IX.
1611 His wife Margareta Grip (1586–1624)
1628 Her son Carl Gustaf Wrangel (1613–1676)
1676 His daughter Juliana Wrangel (1642–1701)
1701 Her son Abraham Brahe (1669–1728)
1728 His grandson Erik Brahe (1722–1756)
1756 His son by first marriage Per Brahe (1746–1772)
1772 His half-brother Magnus Fredrik Brahe (1756–1826)
1826 His son by first marriage Magnus Brahe (1790–1844)
1844 His half-brother Nils Fredrik Brahe (1812–1850)
1850 His son Nils Claes Brahe (1841–1907)
1907 His brother Magnus Per Brahe (1849–1930)
1930 His nephew Gustaf Fredrik von Essen (1871–1936)
1936 His son Rutger von Essen (1914–1977)

1967 The Swedish state bought the castle and collections
Learn more about the Castle and the Collections