Exhibition 6 June 2015–27 September 2015 
The Baroque Party
Imagine the hour-long, rumbling salute of the cannons, blaring fanfares to introduce yet another dish, actors and jesters moving easily around the table, steaming roasts, grilled swans, sweetmeats, spiced wine and a throng of aristocratic guests. That was a baroque party.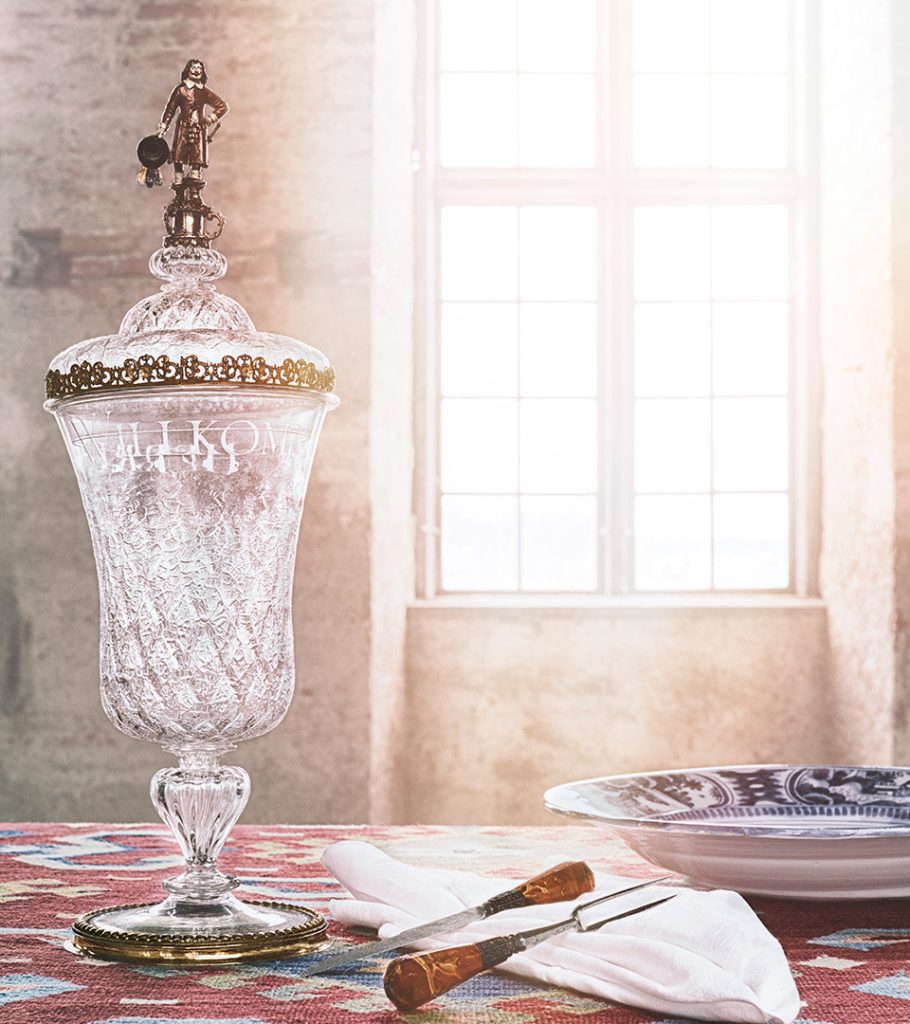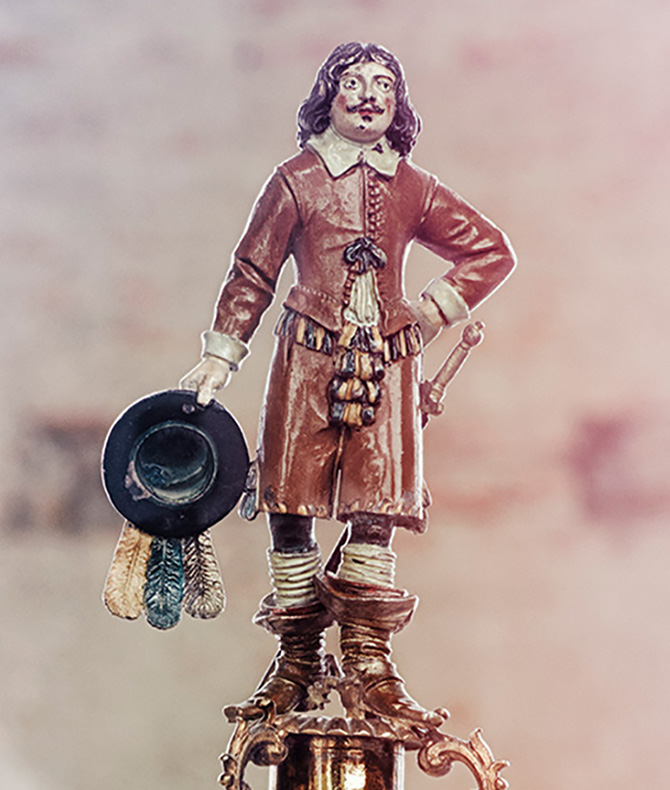 Photo: Erik Lernestål, Skokloster Castle/SHM (CC BY).
An Exhibition about Something Grand
Three hundred years after the grand baroque period, we called forth the memory of a time of excess through the artefacts that are preserved at Skokloster Castle. On the ground floor of the castle, the fantastic collections were displayed. Visitors could smell the scent of exclusive spices and take part in a creative workshop for children, where they could decorate their own plates, among other things.
A Manifestation of Power
In the 1600s, the century of the baroque, banquets - large parties - were held to celebrate victories won or peace treaties concluded or to celebrate diplomatic connections. It was royal power and the aristocracy that were responsible for these events.
A Piece of Theatre
The banquet can be seen as a piece of theatre where power and wealth were manifested in an artistic and spectacular way. Together with dance, music and fireworks, it became a grand and magnificent whole. Guests at the banquet reflected their official roles, where rank and honour were respected.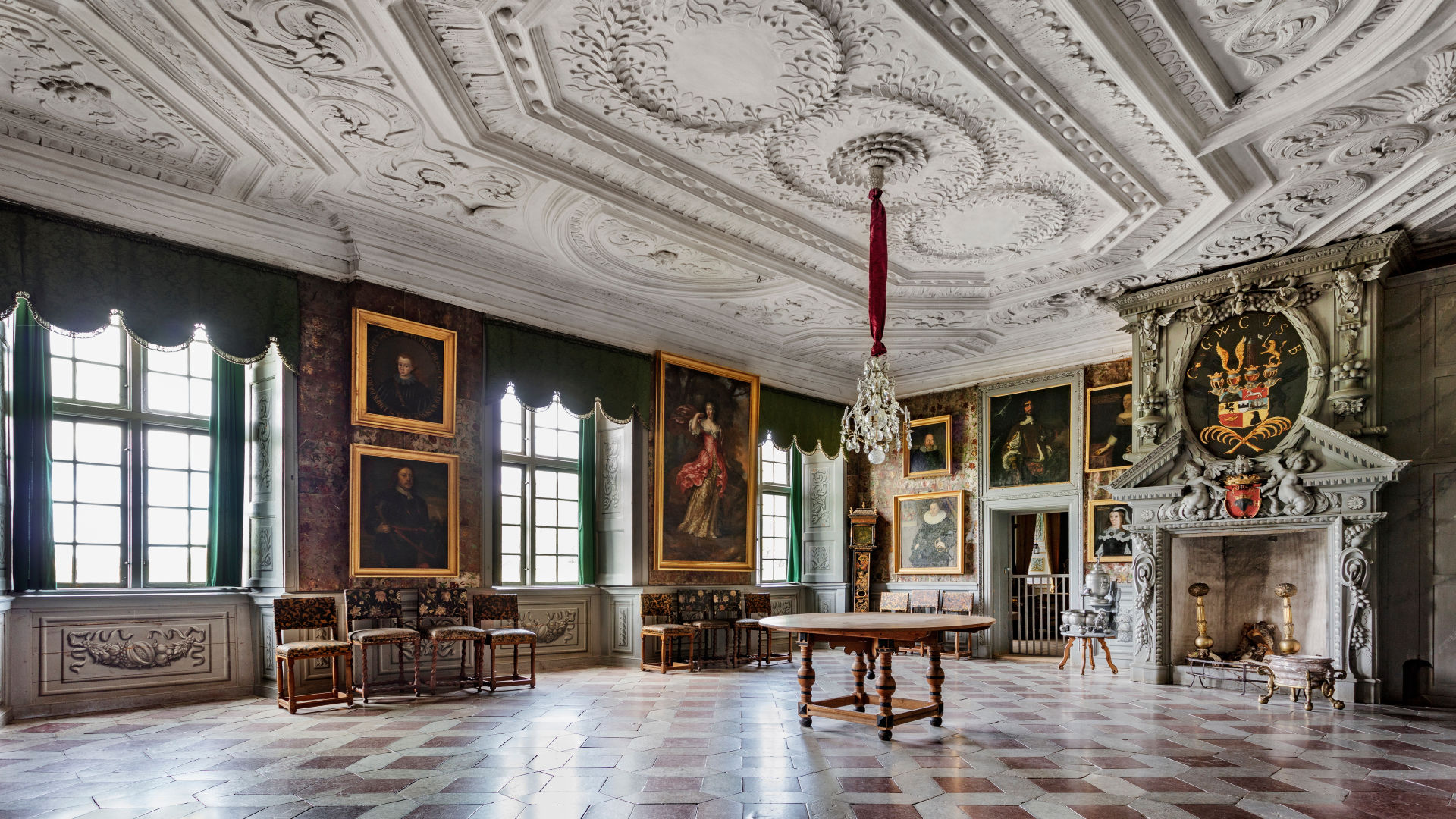 A Peace Banquet and a Display Table
On the first floor in the King's Hall was a playful installation inspired by the Swedish peace banquet in Nürnberg in1649, in which the master of Skokloster Carl Gustaf Wrangel participated.
A display table is a table for the eyes, laid for admiration and not to be eaten from. In the Brahe dining hall was displayed the modern display table Baroque party – an event based on many things. The meal designer Lars Eriksson laid out a meal to reflect the time in question, where war and festivities went hand in hand.