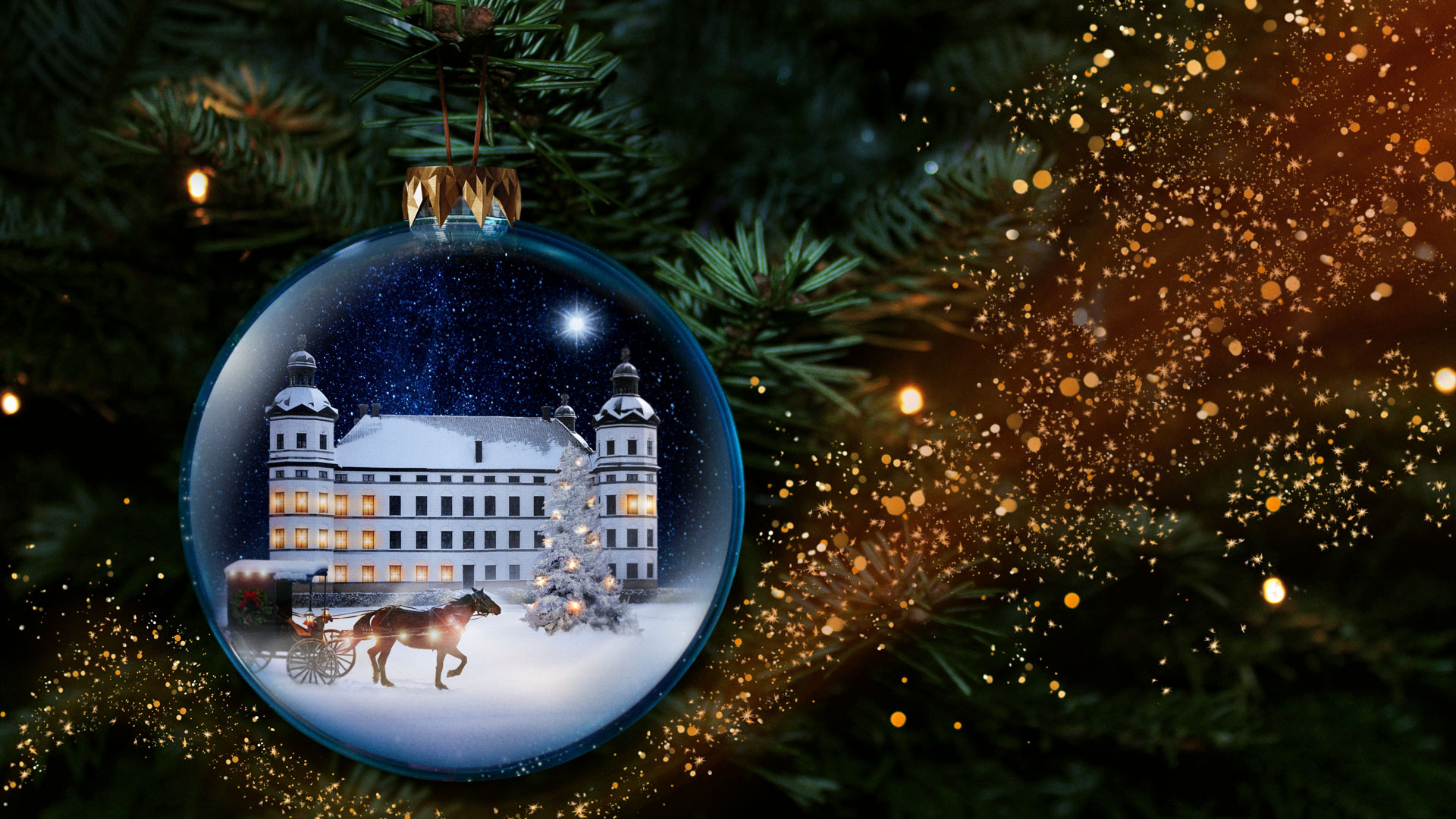 Christmas market
Welcome to our traditional Christmas market at the castle during the first weekend of Advent! For two days, you'll find genuine craftsmanship and local delicacies.
The Christmas market is organized in the castle's courtyard and outside the main entrance, where exhibitors will offer crafts, sweets, and Christmas gifts. Outside the entrance, there will also be wraps and hamburgers for sale in food trucks. Our kind Santa will be in the crowd, assisting with wish lists and our fun Christmas gift competition. Pony rides will also be offered in the castle park over the weekend.
On Sunday, December 3, a Christmas Concert with Bålstad Chamber Choir will be offered at Skokloster Church.
Christmas market 2023
The first weekend of Advent, December 3-2, from 11.00-16.00.
Winter Guided Tours
Would you like to see the majestic King's Hall, the armory, and the unfinished room? Join our half-hour winter tours.
Dress Warmly
Please keep in mind that the castle lacks lighting and heating. During the winter months, it can be both dark and cold. We recommend dressing warmly.
Guided Tour Times
Guided Tours in Swedish:
At 11.15, 11.45, 12.45, 13.15, 13.45, 14.15, 14.45 and 15.15.
Guided Tours in English:
At 12.15
Prices and Tickets
Parking fee
SEK 30
Entrance
Free entrance to the Christmas market on the ground floor.
Winter Tour
The rest of the castle can only be visited with shorter winter tours. 75 SEK for adults. Free of charge for children under 19 years old.
Tickets can be purchased on-site at the castle's entrance.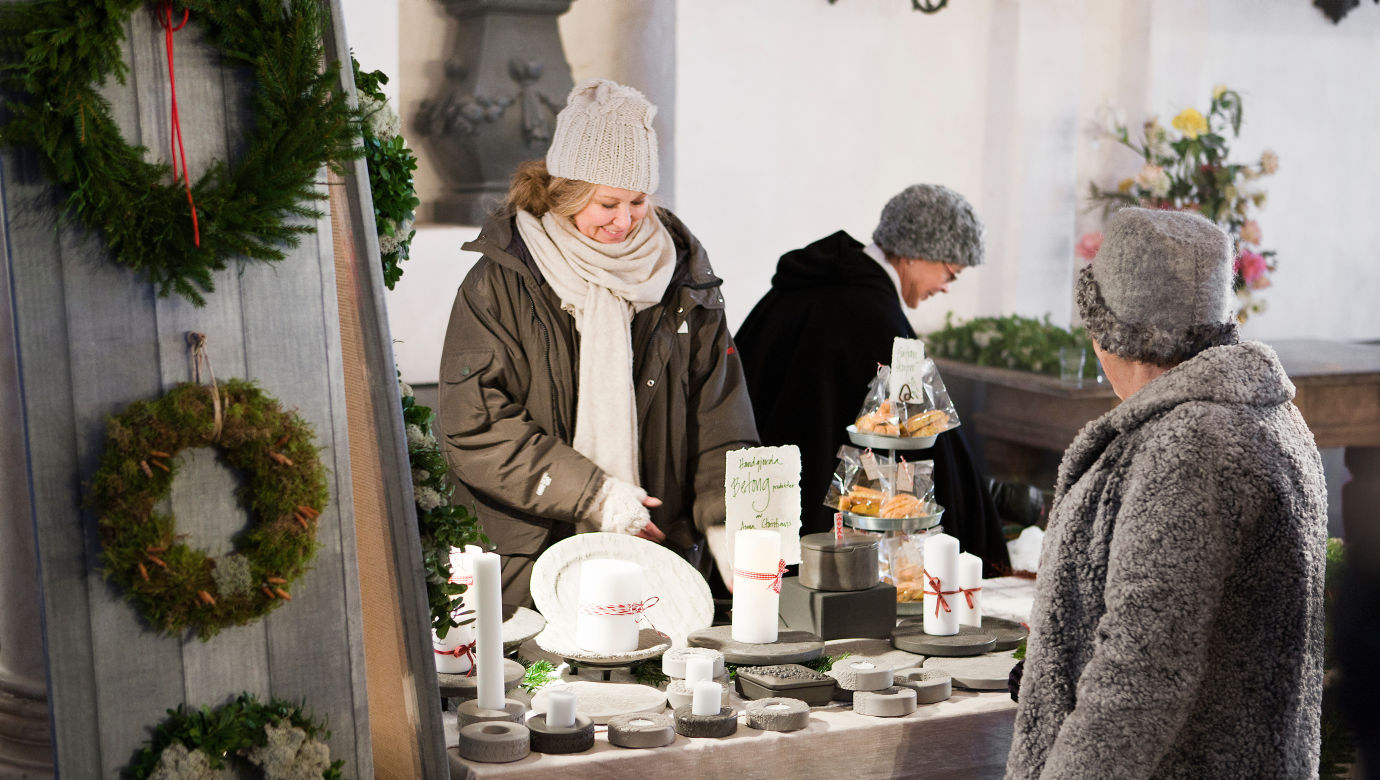 Good to know before visit
Dogs: Guide dogs are welcome, but unfortunately, we cannot accommodate other dogs at the Christmas market.
Accessibility during Tours: Skokloster Castle has four floors. Since there is no elevator, you will need to use stairs to access the different levels.
Strollers: Strollers are not allowed in the museum, but you can leave them in the designated area at the entrance.
About Accessibility in the Castle
Christmas Market at the World's Foremost Baroque Castle
Skokloster Castle is one of the world's best-preserved Baroque castles. Meet Count Carl Gustaf Wrangel and Countess Anna Margareta von Haugwitz, who had the castle built in the 17th century, and get to know the people who have lived and worked at Skokloster over the years. The collections of art, weapons, books and textiles are unique examples of their kind, both in Sweden and internationally. Most of it has been preserved, and to step into the castle is to travel back to a time that has passed – to the luxury and everyday life of the nobility as it looked during 350 years. Located on the Sko Peninsula beside Lake Mälaren.