Historical and dizzying castle environments as if taken from an Austen novel with film costumes that have been worn by actors Kate Winslet, Hugh Grant and Colin Firth. Costumes that are for many eternally linked with characters like Elizabeth Bennet and Mister Darcy. In the exhibition Jane Austen's world, the costumes open the doors to descriptions of lifestyle, dilemmas and fashion around 1800.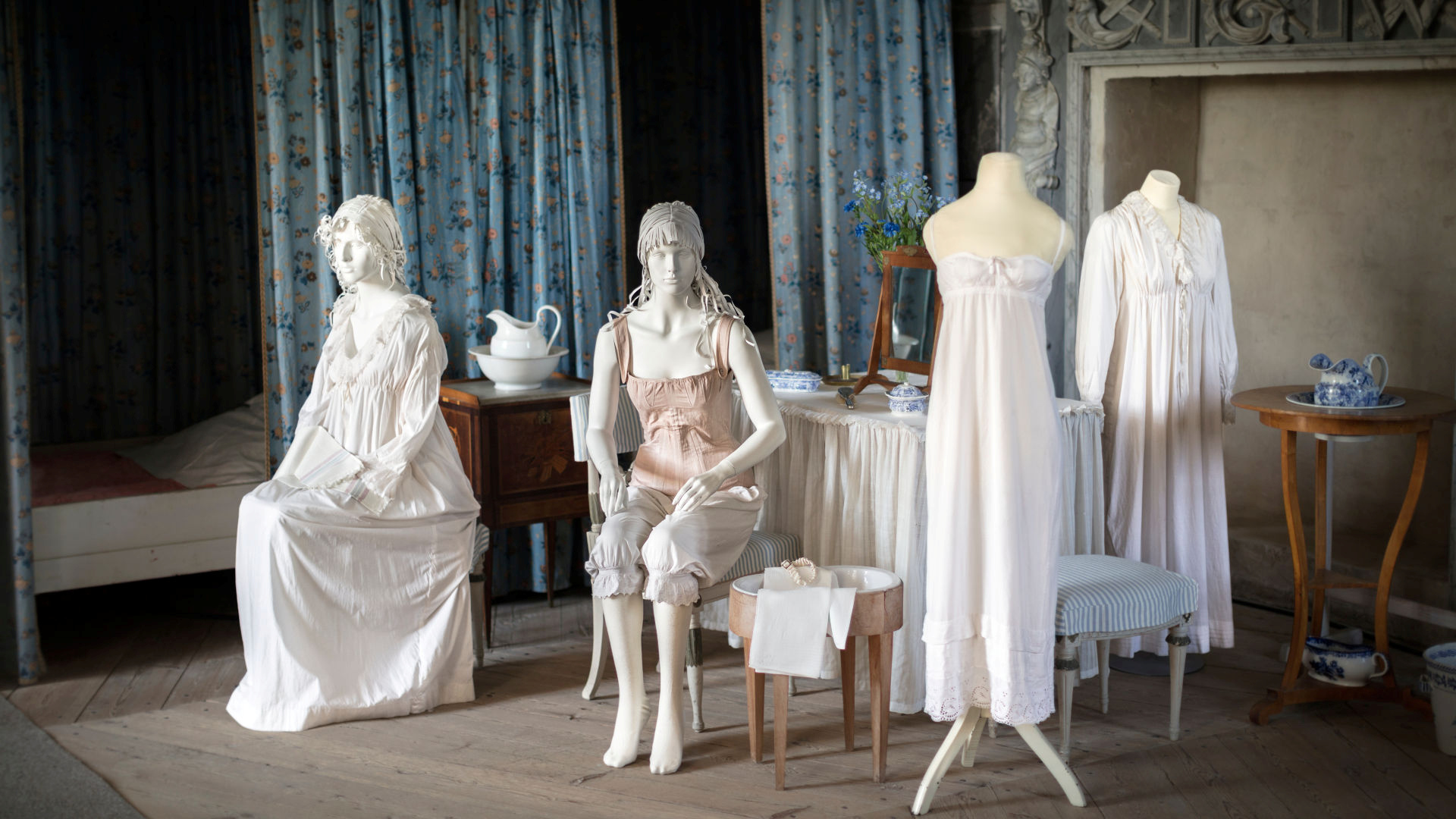 Skokloster meets Jane Austen
The historical framework of Skokloster Castle was a perfect place for an exhibition that told of a time coloured by magnificent fashions, restricted female roles and strict etiquette. The iconic costumes from the filming of Pride and Prejudice, Sense and Sensibility, Persuasion and Emma were moved for a time to the guest room floor at Skokloster Castle, which is furnished with furniture from the late 18th and early 19th centuries. This gave a unique opportunity to visit parts of the castle that are not normally open to the public.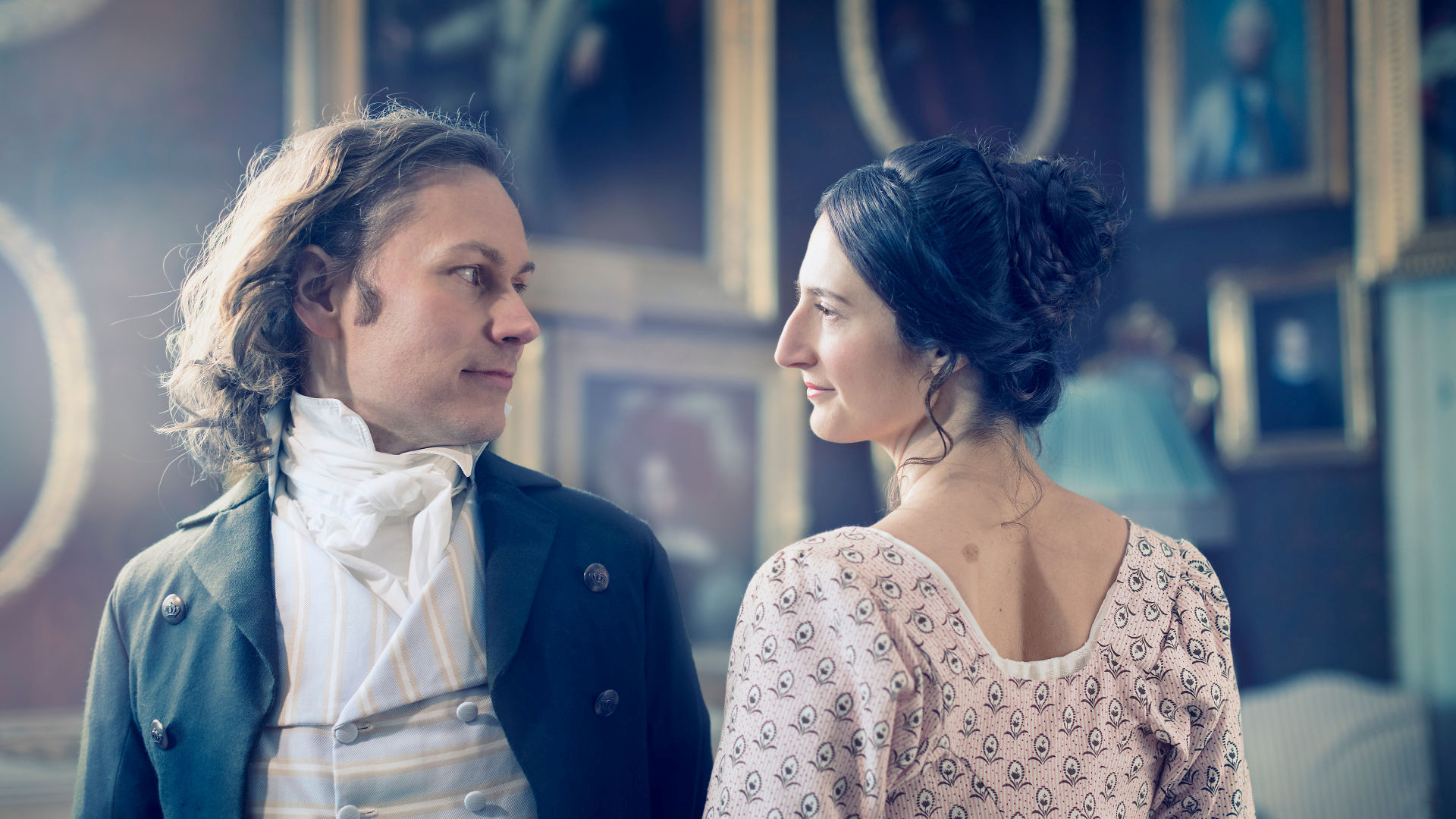 Programme Activities on the Theme of Jane Austen
During the summer, Skokloster Castle offered a number of programme activities in connection with the exhibition, such as themed guided tours, presentations, picnicking in the castle park, empire dance, costume displays, balls and tea parties. All in the spirit of Jane Austen. The exhibition also had interactive stations with costumes to try on, books to browse and a special setting in which visitors could take their own portrait pictures.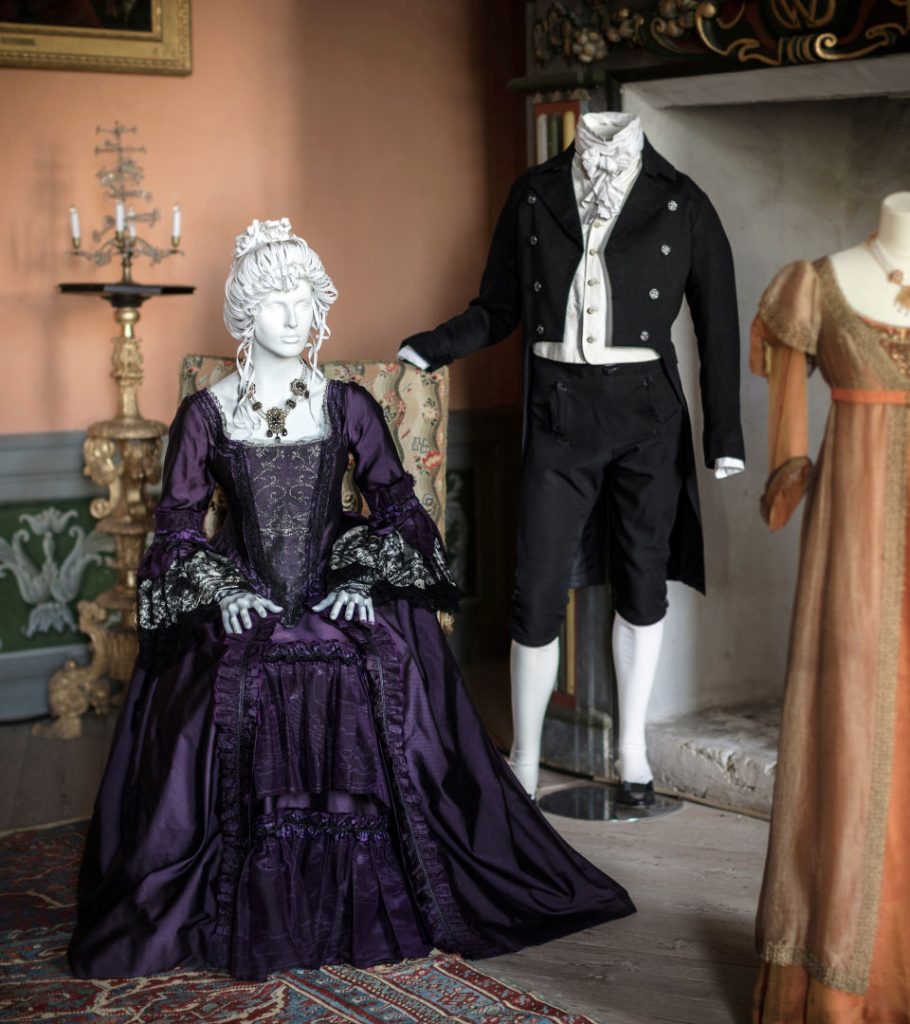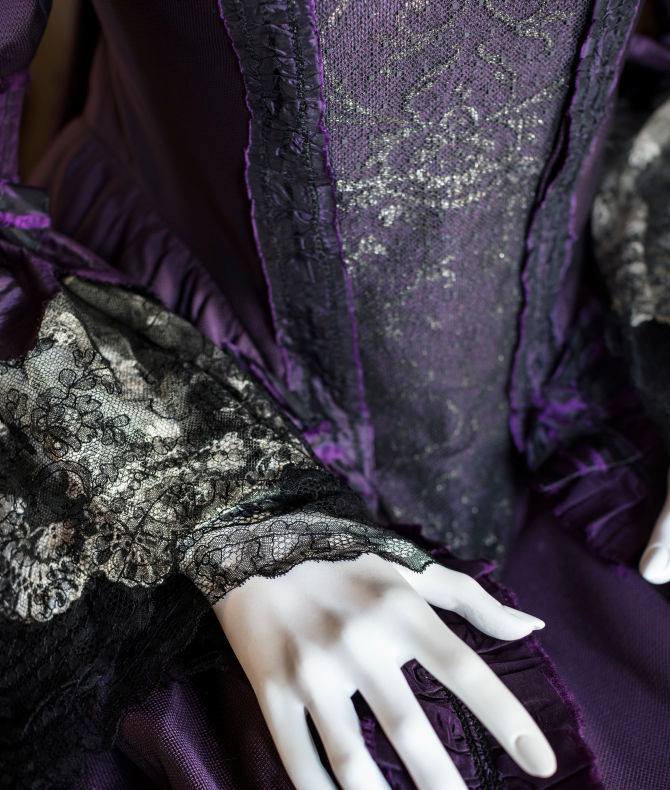 Photo: Jens Mohr, Skokloster Castle/SHM.