Exhibition 6 June–25 September 2016
In the Splendour and Power exhibition, visitors could get to know one of the most powerful families of a time when Sweden was a great power. Here they could meet Count Per Brahe the younger, his wife Kristina Katarina Stenbock, their children and other contemporaries in a revolutionary time in Sweden's history.
The Noble Lifestyle
The exhibition Splendour and power – the Brahe family and the lifestyle of 17th century nobility focused on the most important scenes of the nobility's extravagant lifestyle, every day and in festivities, in happiness and in sorrow. Luxurious consumption seldom seen in Sweden either before or since. The portraits, chests and weapons in the wonderful furnished rooms gave a picture of the elite of 17th century Sweden, their family history, warrior ideals, residence and home furnishings.
Parties and Extravagance
The extravagant lifestyle of the aristocracy, every day and in festivities, runs right through the exhibition, where the Brahe family is described from different perspectives. The Silver Chamber contains Brahe's possessions. Children could build their own castle from bricks there. A grandiosely decked banquet table could be admired in the Brahe dining hall.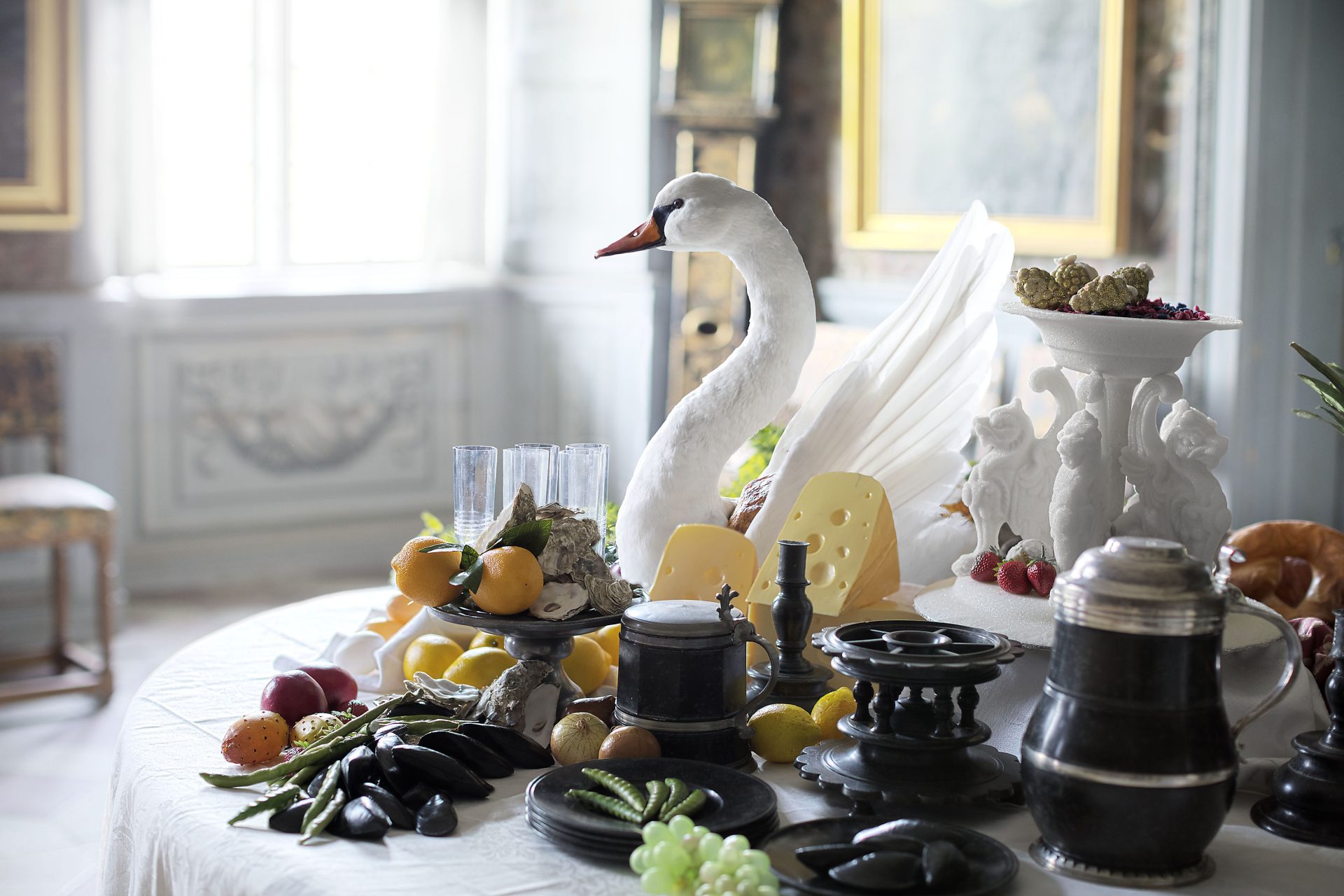 A Distinctive Class Society
The stages of life were also described. Funerals were as grand as weddings. The high nobility were displayed with royal pomp, where their place in society would be confirmed for all eternity. It was important for the nobles of the time to build a strong brand in a hierarchical world, when the difference between the lower and upper classes was clear. Besides the royal power, control was dominated by a few aristocratic families. The most influential was the Brahe family, number 1 in the House of the Nobility.
A Travelling Exhibition
Splendour and power – Brahe and the lifestyle of 17th century nobility was a travelling exhibition that Skokloster Castle produced in collaboration with Jönköping County Museum. Splendour and power was a family exhibition that took the visitor to many parts of the castle, with activities in connection with the exhibition.
Activities for the Whole Family
Children had the opportunity to try on historical costumes, build castles and take part in a creative workshop, the theme of which was glitter and glamour. Dramatic presentations were also given of the Brahe family and its prominent role in the castle's history. Visitors could also take part in a clever quiz.
Header photo: Erik Lernestål, Skokloster Castle/SHM (CC BY).