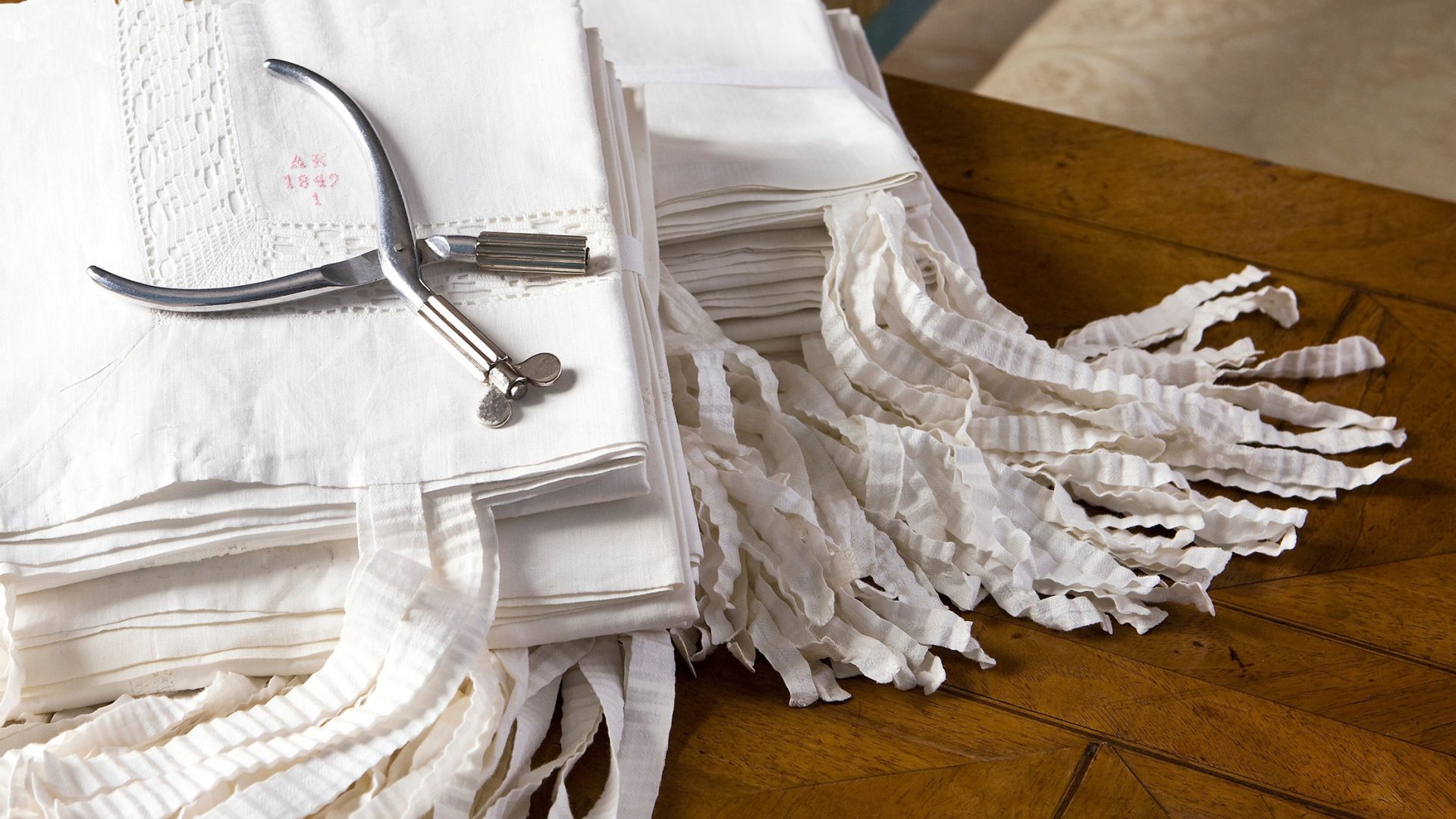 Linen for Tables and Beds
Skokloster Castle's linen store is now in a tower room up one flight of stairs in the castle. Sheets and pillowcases, towels, tablecloths and napkins are kept in large baroque cabinets from the 17th century.
The owning families of the castle have purchased linen over the centuries. Th cabinets hold linen from the 17th, 18th, 19th and 20th centuries. On the cabinet shelves lie linen bought by Anna Margareta von Haugwitz in the 17th century side by side with what was ordered by the last chatelaine of the castle Hermine von Essen.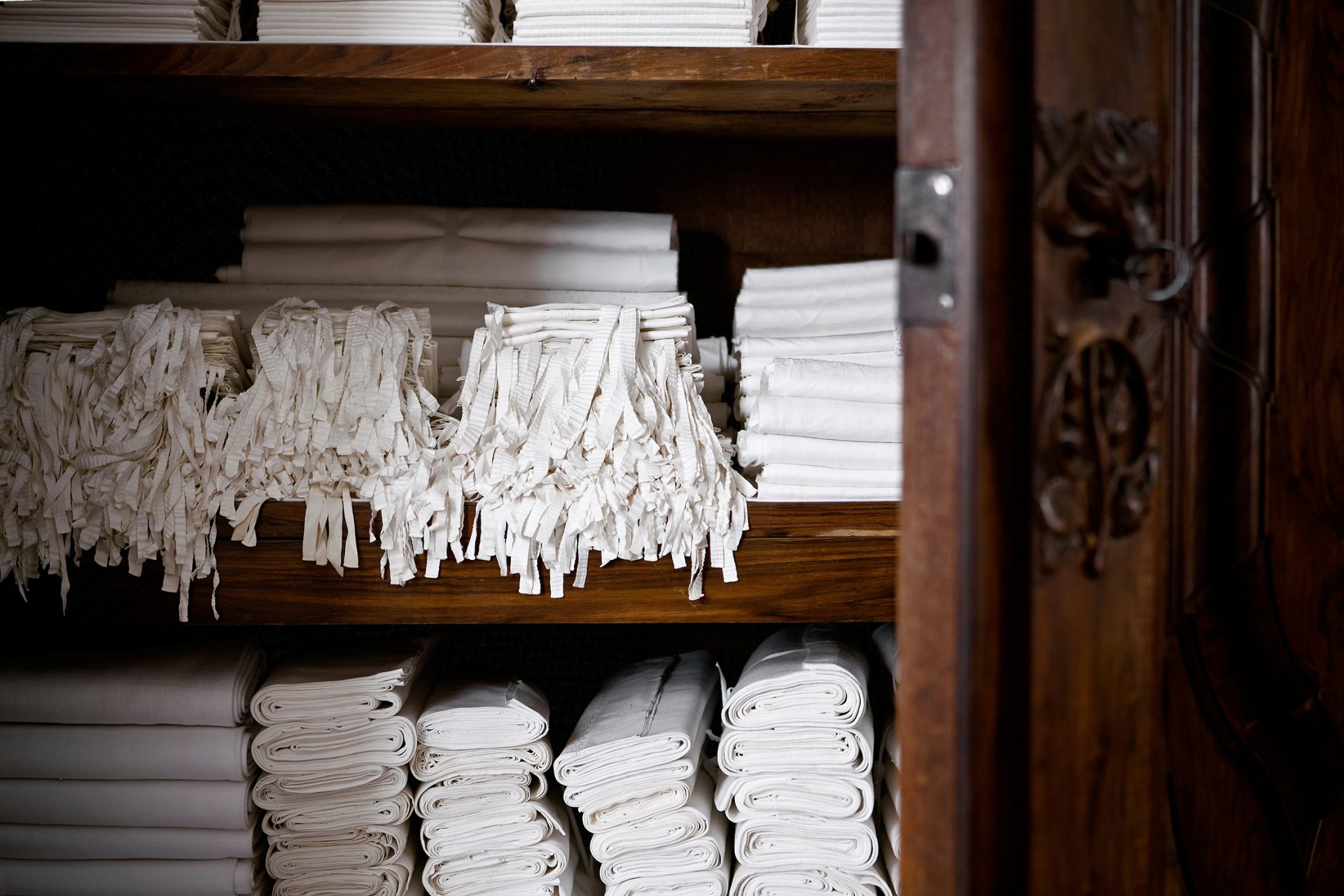 Damask linen was a fashionable but expensive item. Damask uses the most complicated weaving technique, but this permits varied and freely drawn patterns. In the 17th century, the modern thing was to have patterns where several scenes with figures narrated a story.
In Skokloster Castle's collections there are examples of linen patterned with motifs from the bible and ancient mythology. Many patterns are purely decorative. There are patterns with flowers from all eras. In the Skokloster linen collection, you can compare flower patterns from the 17th century with those of the 19th century. In the 17th century, the finest linen was ordered from the Netherlands and Flanders. Many linen weavers were set up in Sweden in the 18th and 19h centuries.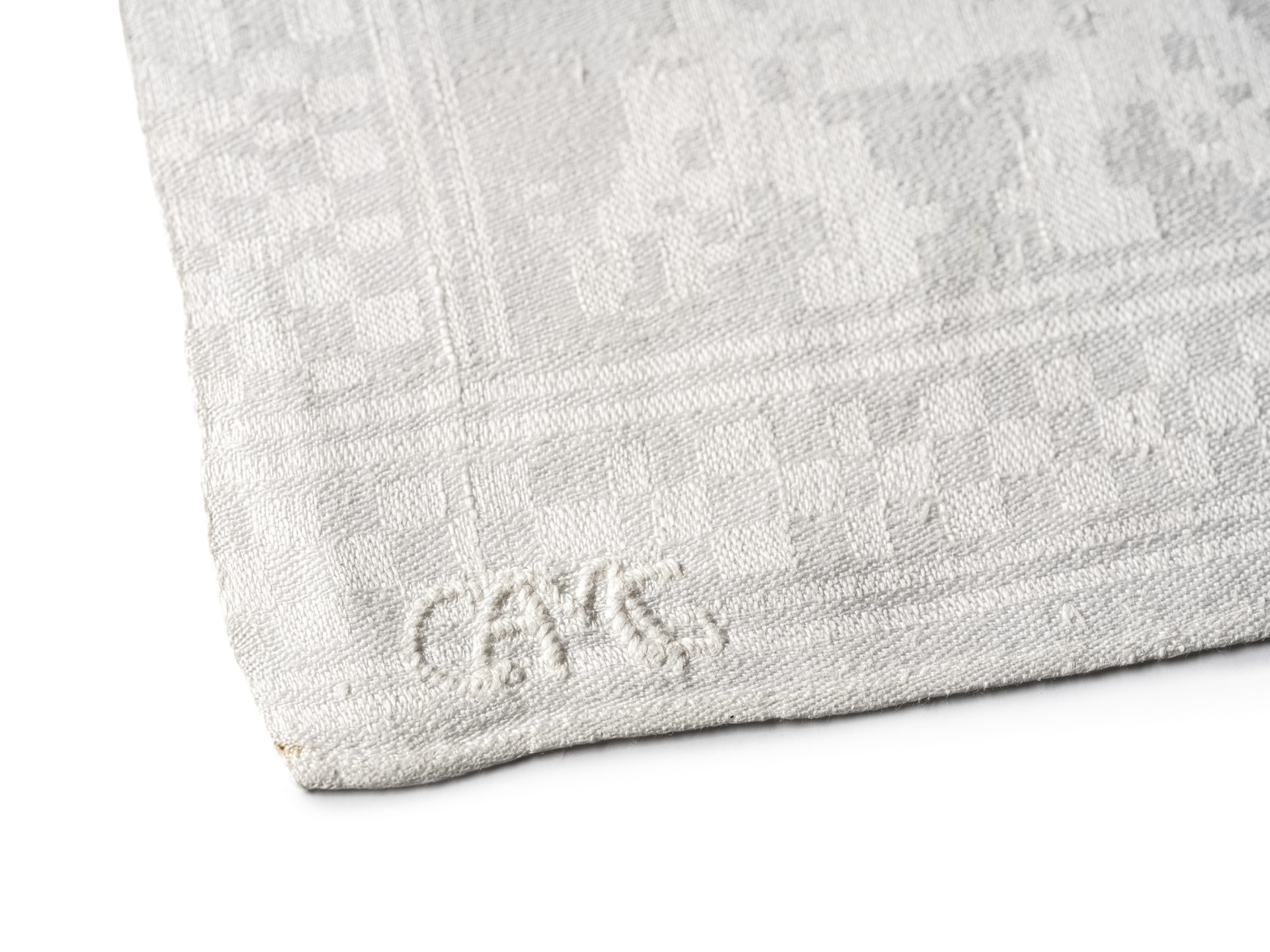 The linen collection includes not only damask but also simpler linen of coarser quality woven with less complicated techniques like plain weave and twill in different versions. There are also many napkins, tablecloths and towels woven with geometrical patterns.
Linen was an important part of the household inventory and represented great financial value. While linen was an expensive, luxury product it was also a utility product to be used, so it became worn. Supplementing the old family linen with newly made linen was essential.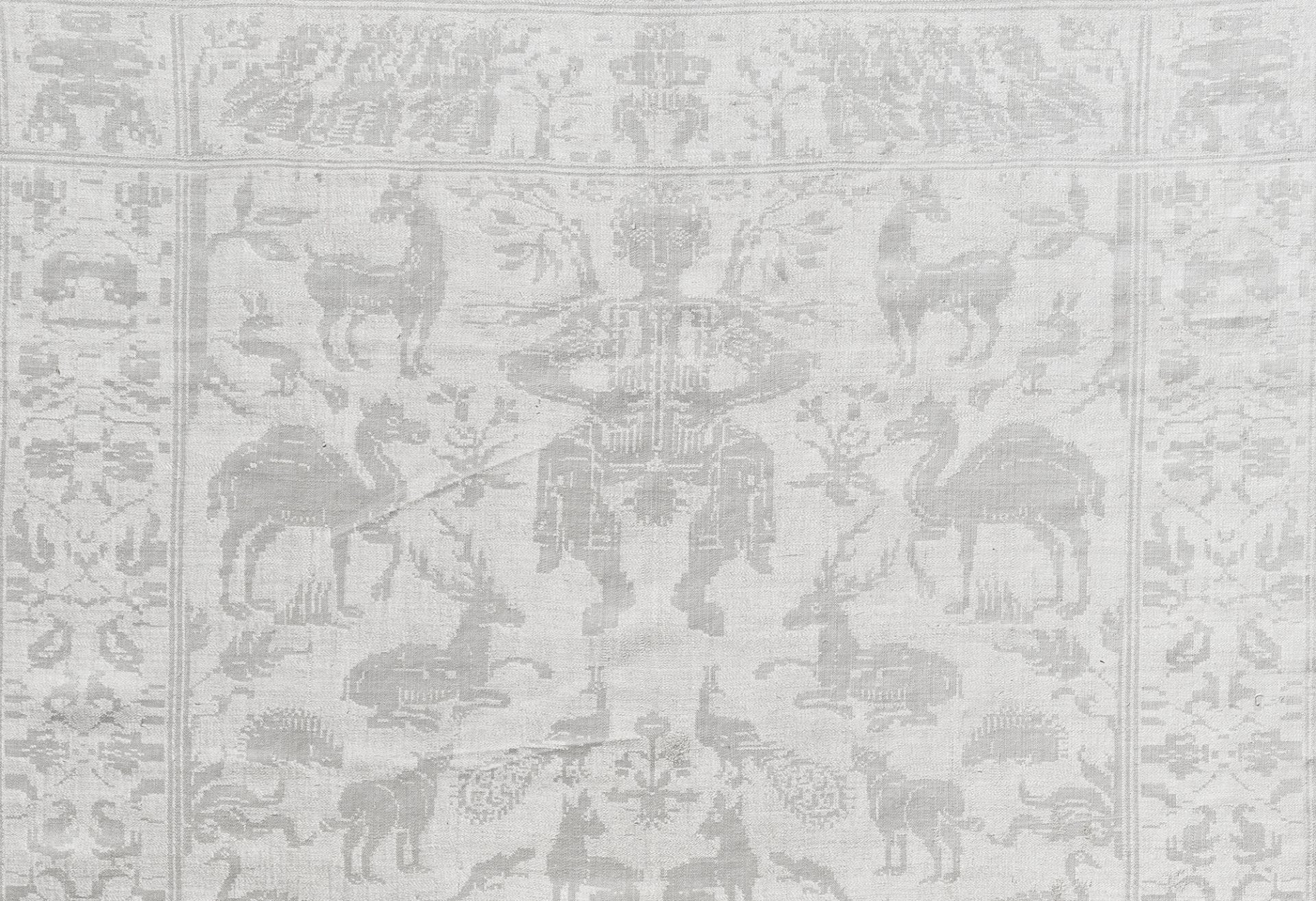 It was important to keep the linen store in good order. The linen was carefully marked and listed. Embroidered markings tell us who the linen belonged to. They often bear the owner's initials and give an indication of how old the linen is.
More Objects from Skokloster's Collections