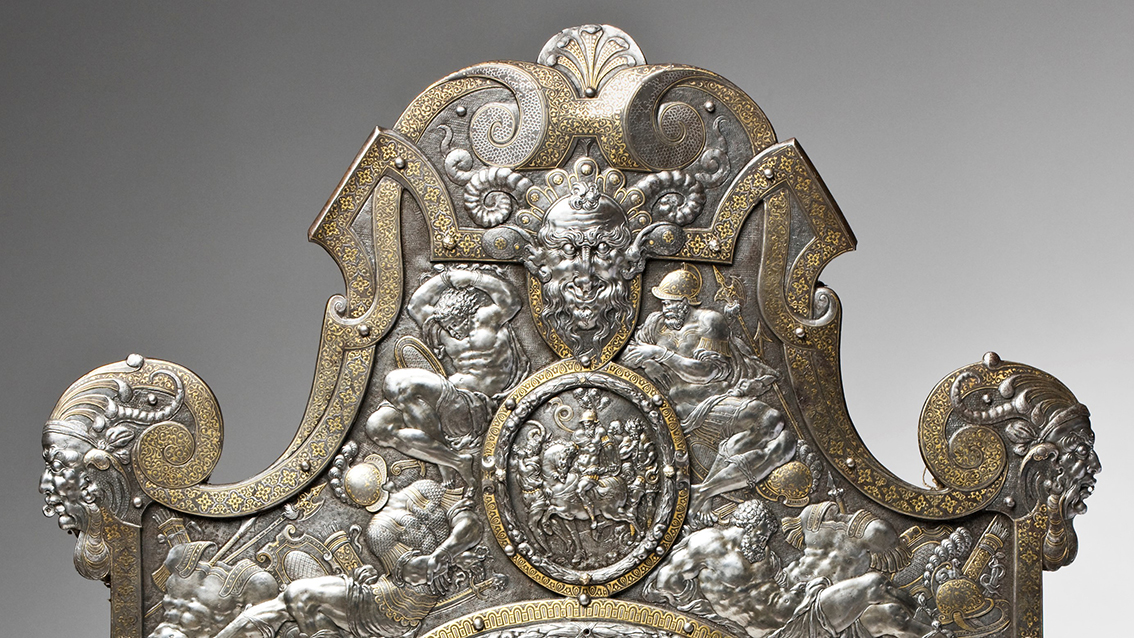 The Skokloster Shield
In the western tower room is the famous Skokloster Shield. It was made in Antwerpen by Eliseus Libaerts, probably for Emperor Maximilian II's coronation in 1564 in Vienna.
The shield has long been regarded as the finest piece of art in Skokloster Castle. It was made to a design by Etienne Delaune. Made of embossed steel with gold and silver decoration. The back of the shield is clad in quilted velvet.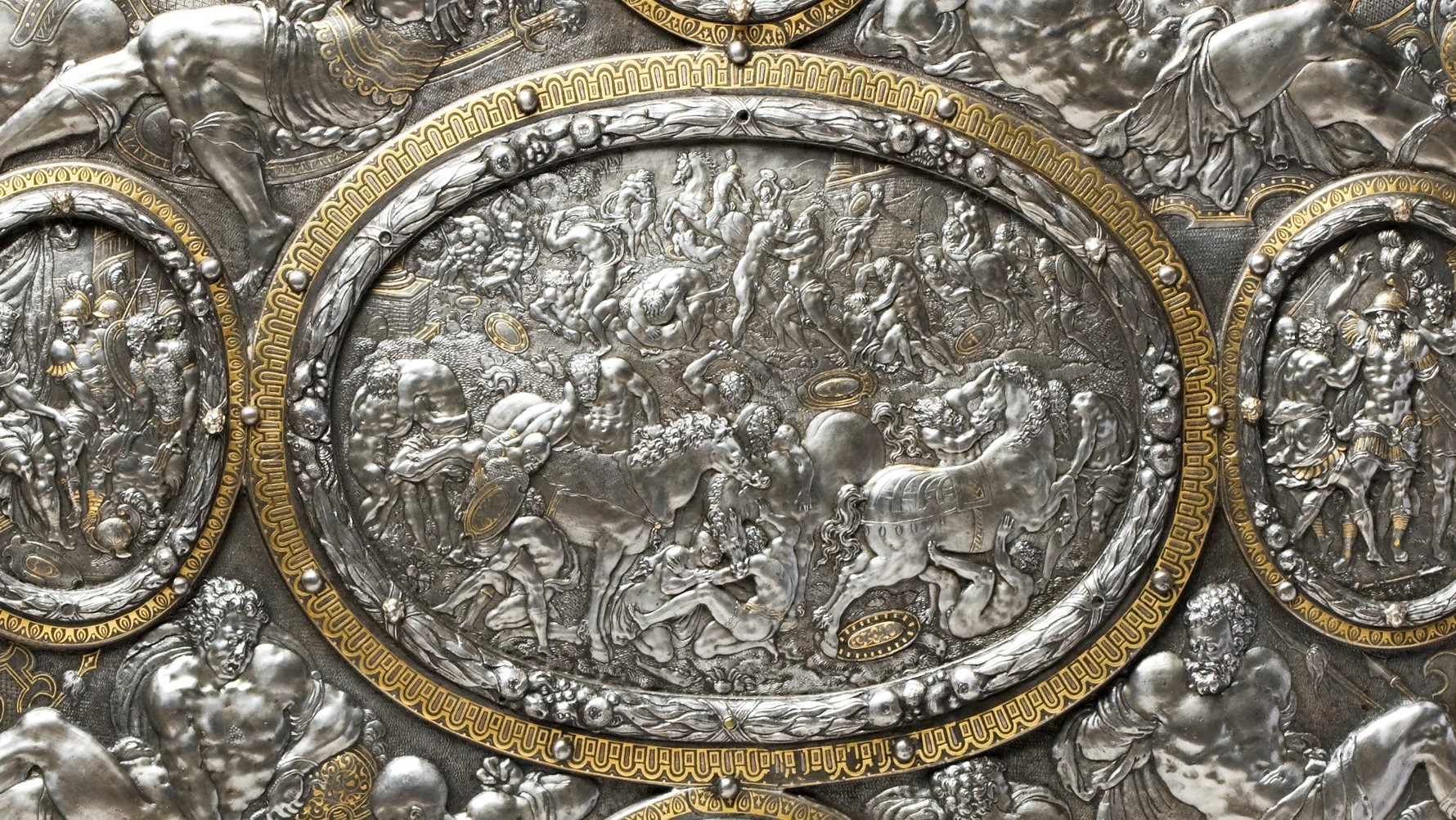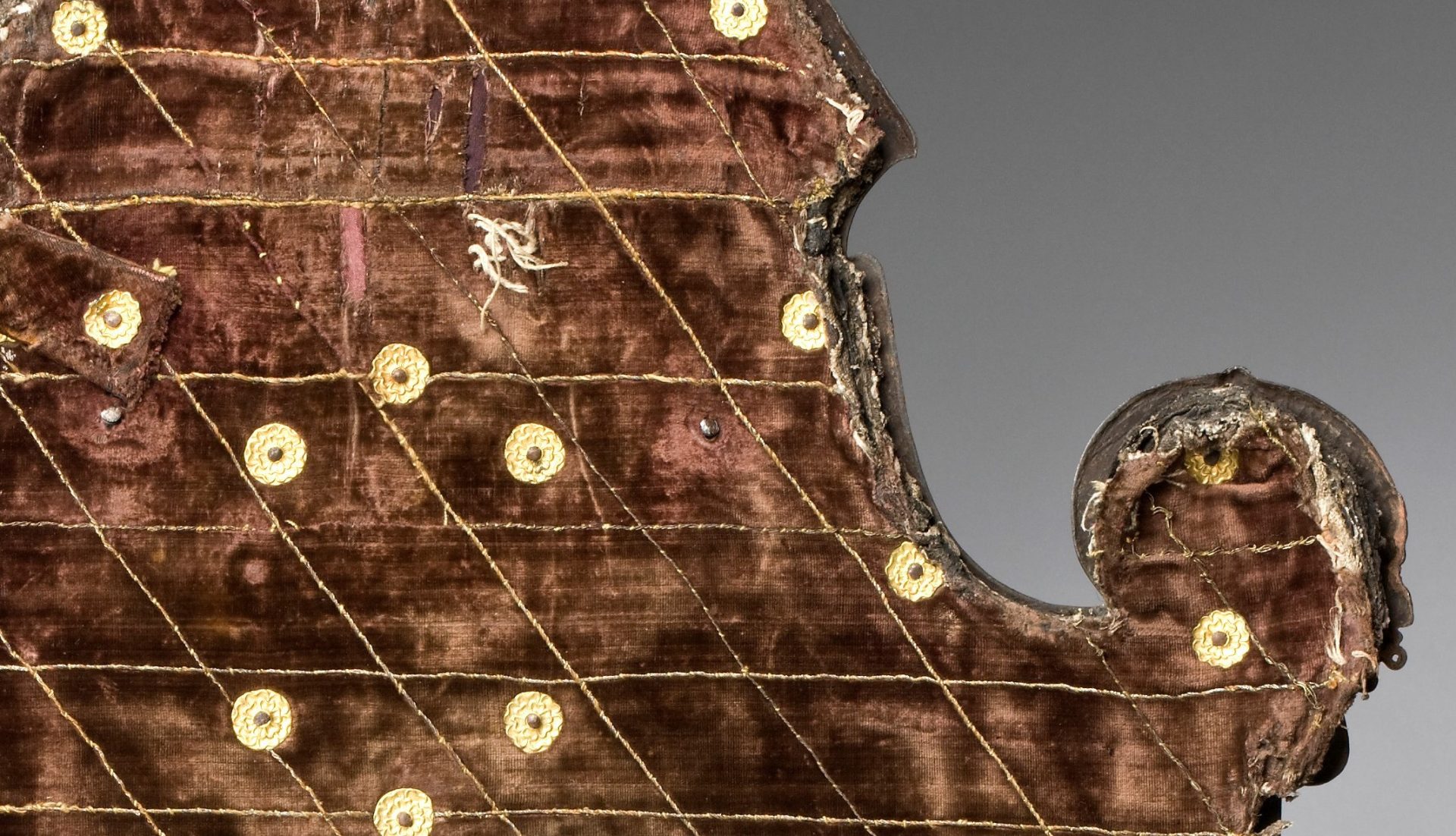 According to the 1710 inventory p. 72 room III: "1 Roman Shield with chased work and gilt edged, Red velvet trimmed, and red silk fringes around". Wrangel's inventory of 1653 says "A beautiful, worked shield with figures". First included in Wrangel's inventory from Wolgast in 1651.
The shield is probably from the sacking of Prague in 1648, when Swedish troops stormed the imperial palace.
More Objects from Skokloster's Collections