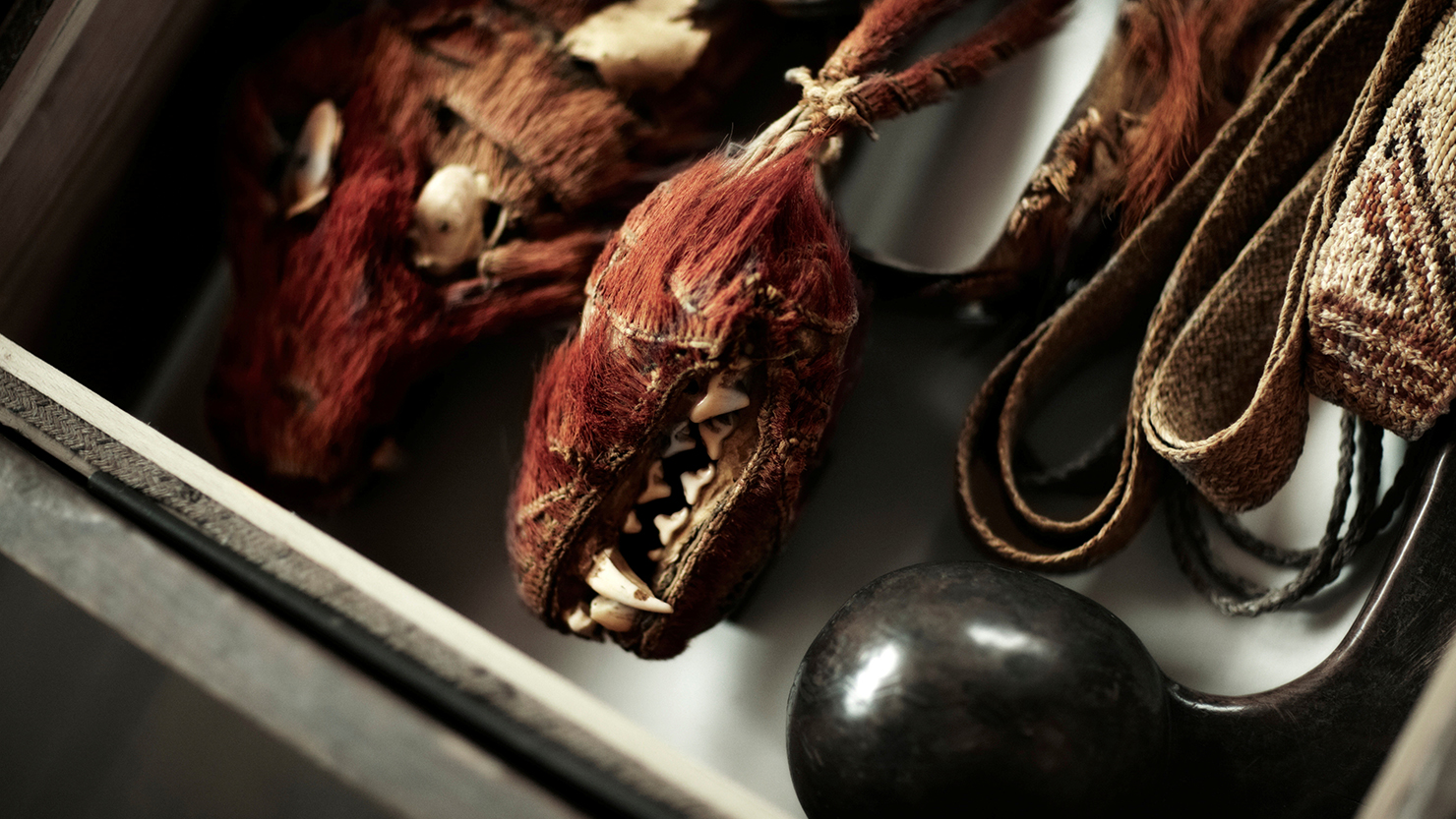 From New Sweden
Wrangel's armoury contains, among many things, unique costume details and clubs of the indigenous population of what is now Delaware.
The inventory from 1710 describes them as:
Two Indian hand weapons, one with a face on the front, a small stock and a foot at the back, the other with a heel; an Indian wig; two Indian heads red.
Their way into the Skokloster collections is not fully clear. Their origin, however, is.
For a few decades in the 17th century, a small stretch of the Delaware River was a Swedish colony called New Sweden. Johan Printz was appointed governor in 1642. In the 17th century, this area of North Amercia actually belonged to the Lenape and Susquehannock tribes. However, the greater part of the region was controlled by English and Dutch representatives.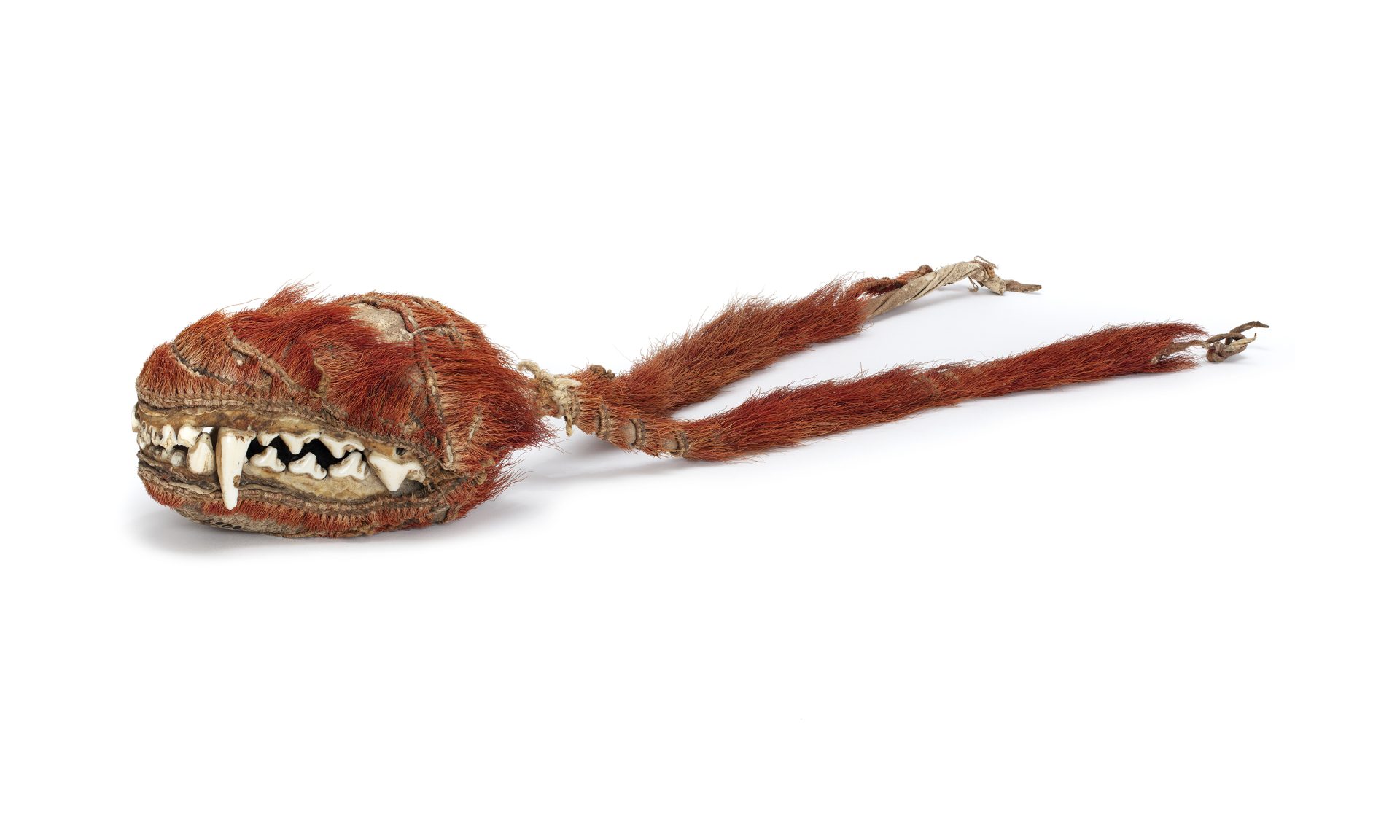 Thanks to a combination of purchasing and force, Johan Printz had some local artefacts in his armoury. There were probably similar items in other collections in Sweden in the 17th century.
After Printz died in 1663, his "Indian antiquities" were sent to Per Brahe the younger. When Per Brahe died in 1680, his possessions were inherited by his nephew Nils Brahe the younger, who was also Count Wrangel's son in law. These are possibly the items now at Skokloster.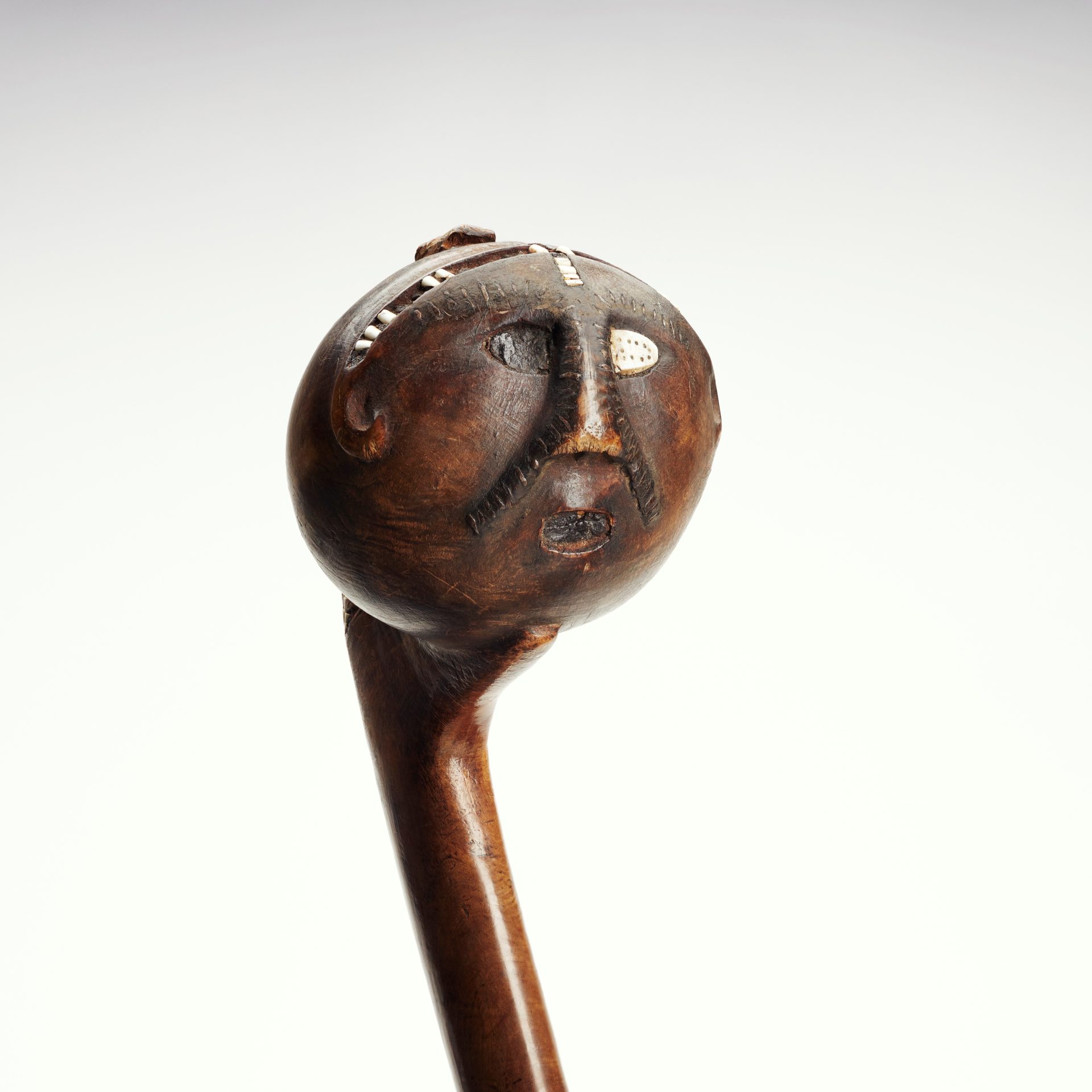 More Objects from Skokloster's Collections