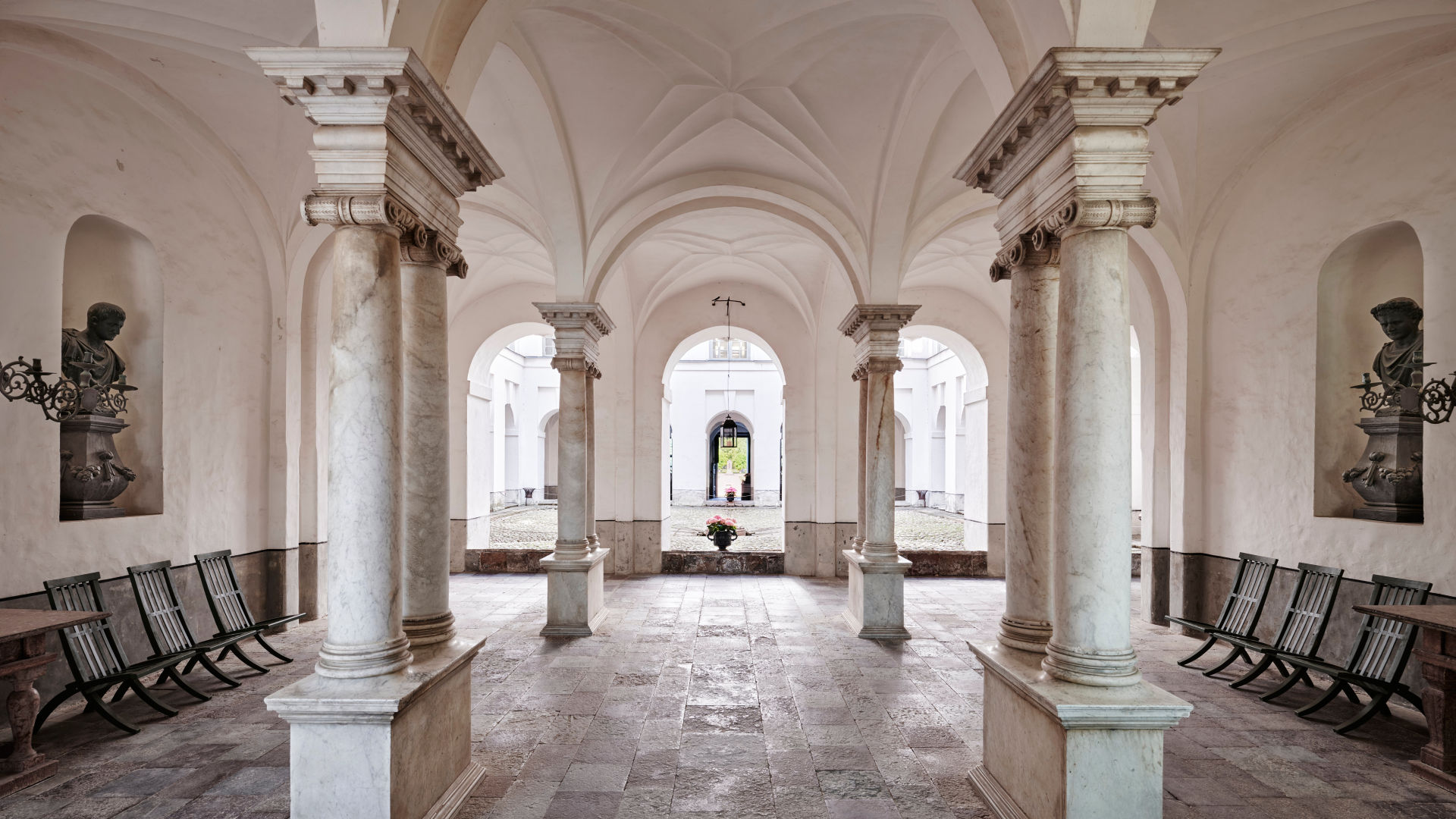 The Entrance Floor
A grand, pillared entrance with a large, open inner courtyard. The first glimpse of the castle is intended to impress.
As with the whole of the castle's design, Italian influence is evident on the entrance floor. However, the open inner courtyard does not entirely lend itself to the Swedish climate. The idea of the wide corridors leading to the inner courtyard on each floor was partly to bring light into the building and partly to provide a gallery for the family to promenade in.
Today, the eastern part of the entrance floor houses the museum staff offices and the gift shop. The family lived here in winter as early as the 17th century, and in the 1940s the last private owners moved into the suite of rooms here all year round. Other parts of the entrance floor have always served as functional spaces, such as store rooms and living quarters for the servants.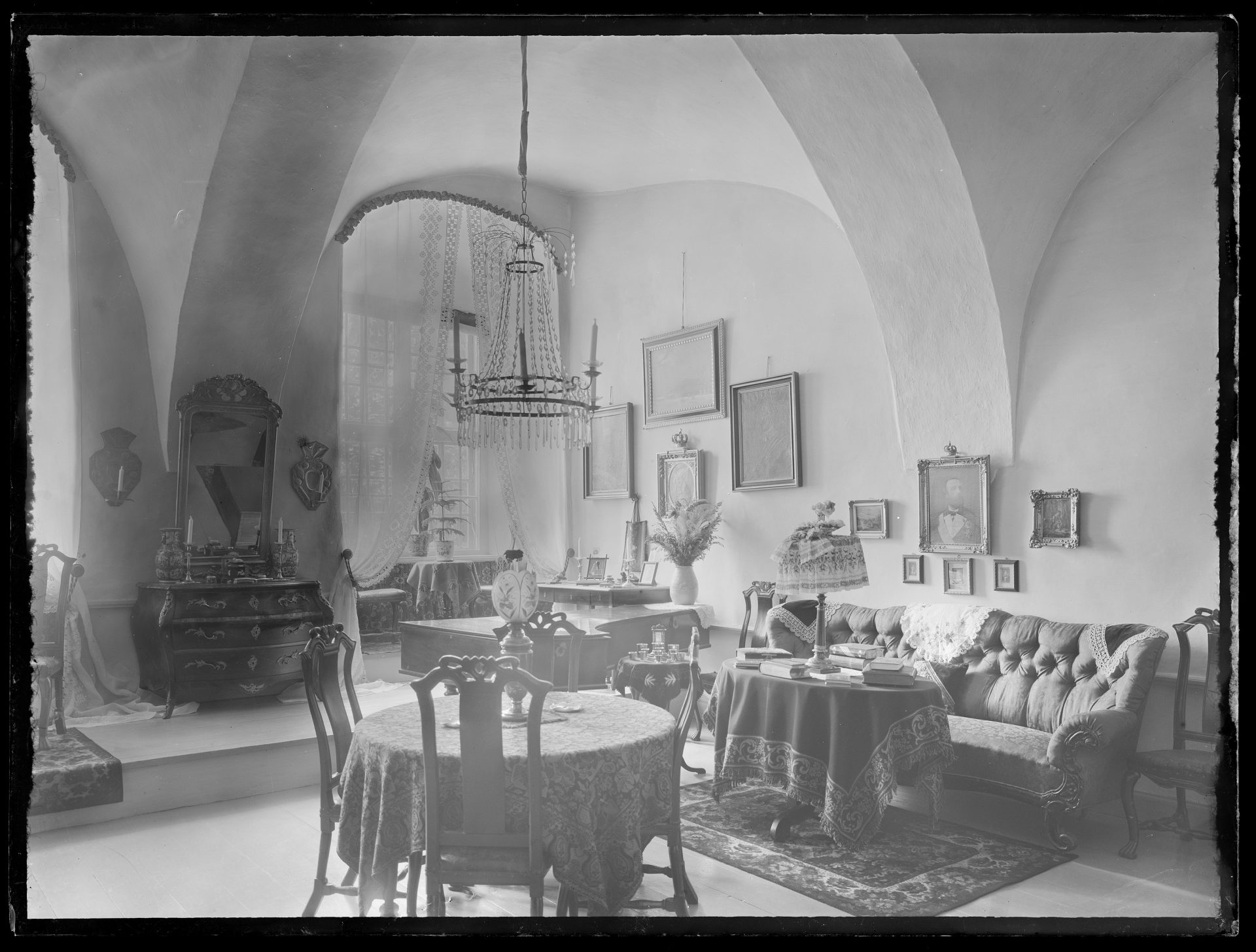 Although, in the 17th century, the large kitchen was located in a separate building outside the castle, there were also two small kitchens on the entrance floor. The kitchen attached to the family's residence was known as an ornamental kitchen. It was fitted with fine furnishings and textiles. Pictures with a food theme hung on the walls. The ornamental kitchen was intended to be a drawing room for the lady of the house and her guests.
Today, many of the rooms on the entrance floor have been converted to provide a better experience for visitors. The gift shop, toilets and café are some examples. To improve accessibility, there are also three display rooms with many of the castle's beautiful artefacts. Among other things, the painting Vertumnus normally hangs in the first display room, when it is not out on loan somewhere around the world.