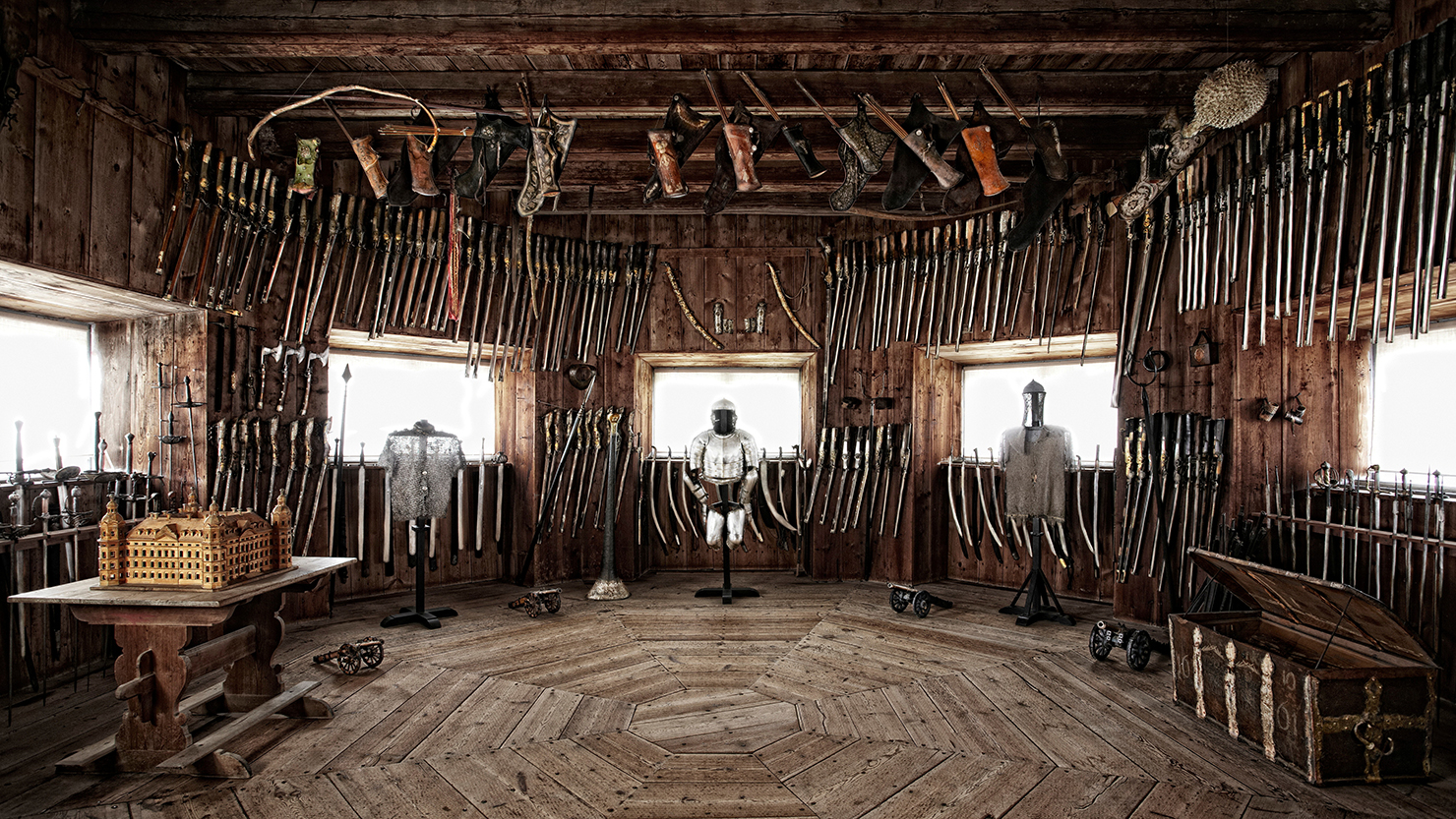 The Third Floor
The top floor of the castle has contained the armoury, library and scientific collection, as well as a number of curiosities, since Wrangel's time.
This floor was intended to be a more relaxing place than the entertainment rooms on the first floor.
Wrangel's armoury is probably the best known of the castle's collections. The armoury at Skokloster is the only one in the world to remain in its original 17th century surroundings. Wrangel required in his will that the armoury should always remain at Skokloster. The oldest remaining description of the armoury and all its thousands of artefacts dates from 1710. The weapon display is now based on the inventory list of 1710.
The Wrangel armoury contains guns, rapiers, swords, armour and bows. There are also advanced door locks and rarities from faraway countries, such as a South American hammock, a Greenlandic kayak and stuffed animals. With his armoury, Carl Gustaf Wrangel wished to show that he collected the very latest in the worlds of art and technology.
On the other side of the building, on the same floor, there are yet another three rooms containing weapons and armour. This additional armoury was installed after Count Wrangel's death to harbour all his decendants' collections. It is therefore called the Brahe-Bielke armoury.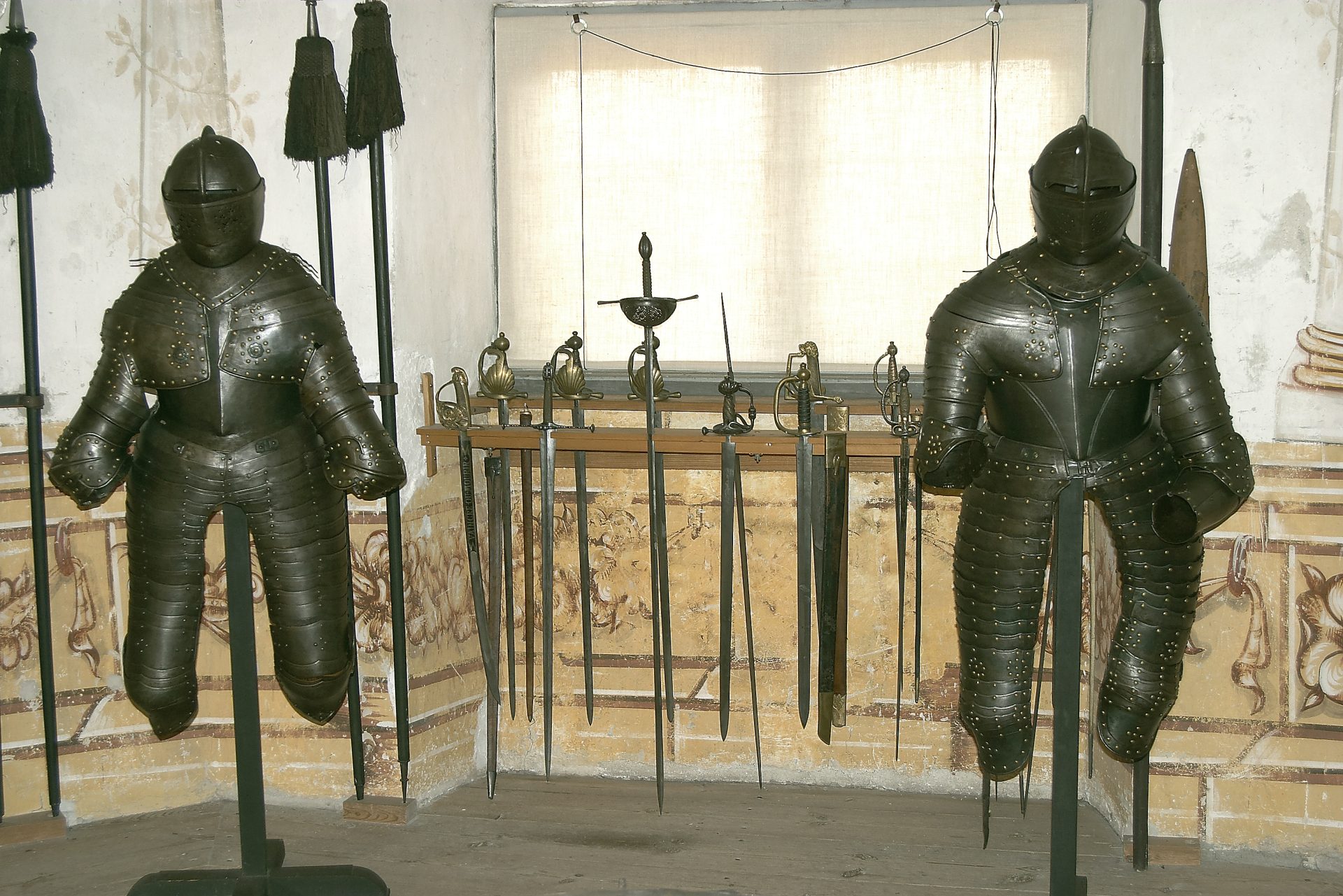 Some of the rooms on this floor have undergone changes over the centuries. The most sweeping changes occurred in the 1830s and 1840s when Magnus Brahe converted seven of the rooms into a single library. Previously, the castle's books had been spread around various rooms, and some of them were even stored in packing cases.