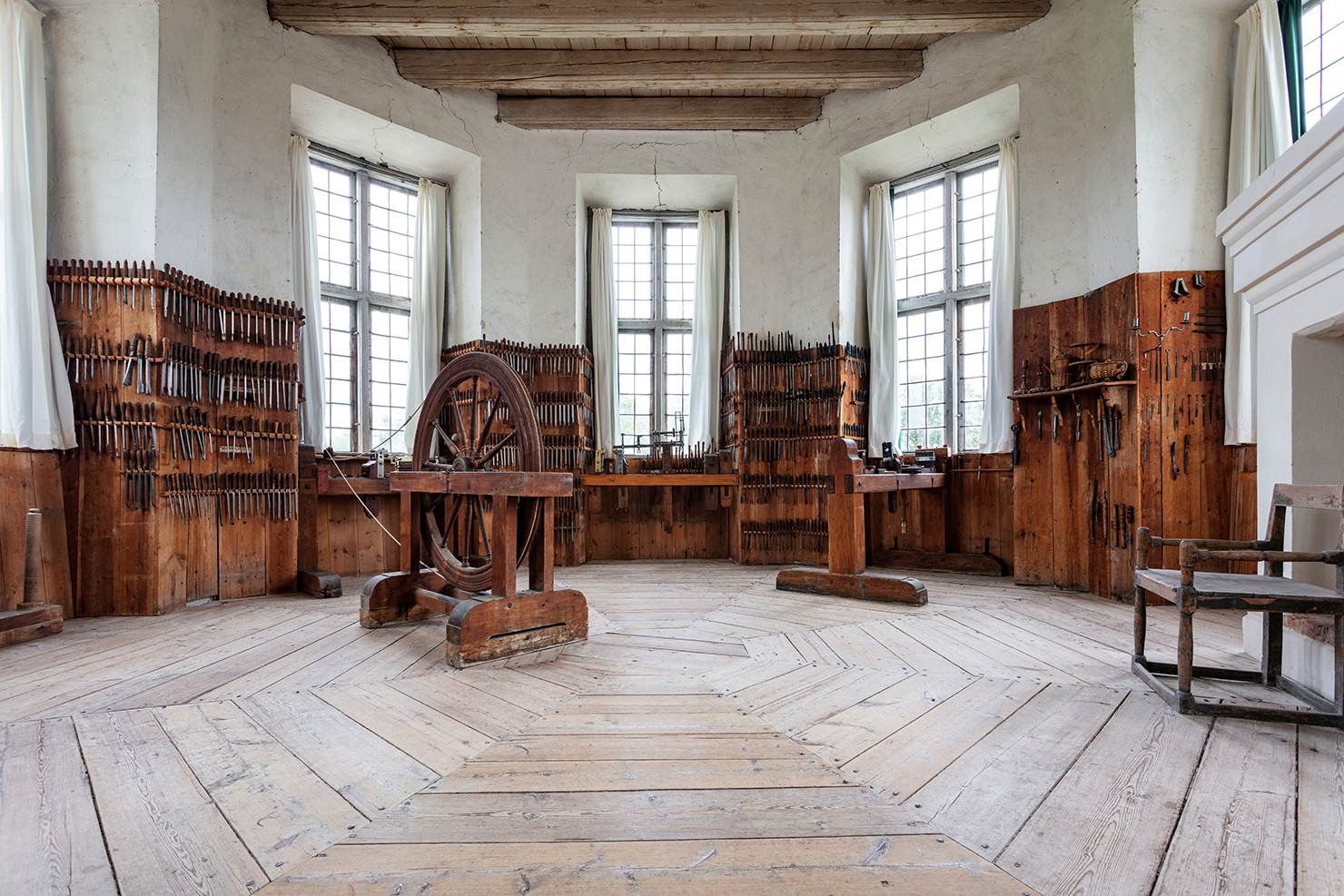 The Second Floor
On the second floor of the castle is the Unfinished Hall. The 325 square metre hall was intended to have been a magnificent banqueting hall.
Because it was never completed, it gives us a unique opportunity to see many different preparatory work techniques, such as masonry and base plaster. Many tools and work tables are displayed in the Unfinished Hall. Many of these were used in building the castle.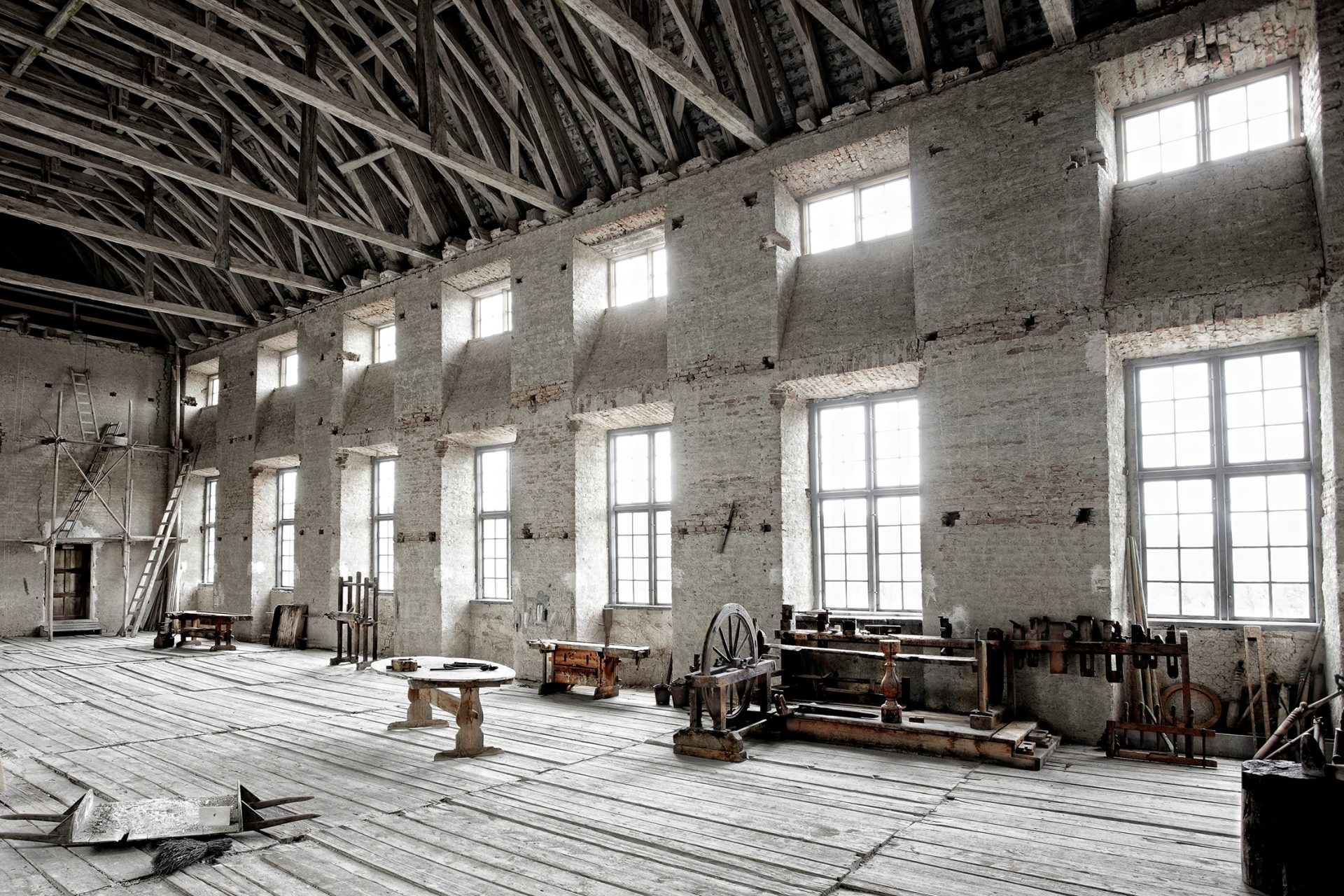 Guest Rooms
Along the other sides of the second floor there are many guest rooms. Over the years, they have been used by many kinds of visitors, such as family members and paying guests. People were visiting Skokloster as early as the 18th century to see the building and the many art treasures.
Wrangel named all of the rooms after European cities. Each room also had a large picture of the city above the entrance door. This was probably for two reasons – to display a certain urbanity and to help guests to find the right room.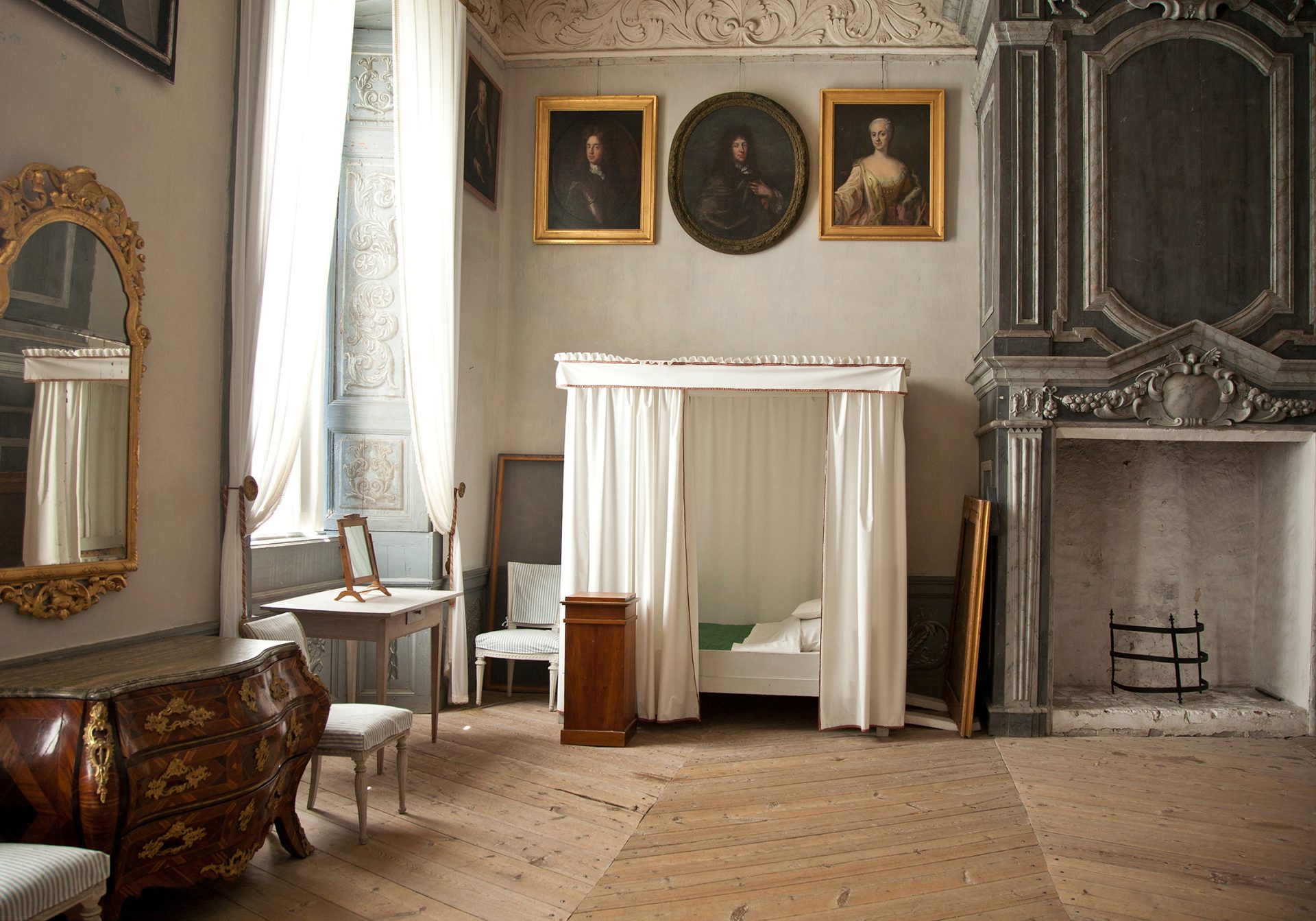 The Lathe Chamber
Right next to the Unfinished Hall are six totally uncompleted rooms. One of them is used for furniture storage, one to store pictures and two to store various other items. The other two uncompleted rooms are museum rooms. One of them contains Carl Gustaf Wrangel's and Nils Brahe's lathes.
For more than 250 years, the art of turning on the lathe was one of the princely accomplishments in Europe. People had their own lathe teachers, who were masters of the art, and turned some expensive, exclusive materials, such as ivory and ebony.
Wrangel's lathe chamber was originally on the top floor. After his death, the tools and lathes were moved down to the ground floor so that the estate carpenters could use them. It was not until the 1940s that the von Essen husband and wife recreated a lathe room by moving all the tools, lathes and wall panels to the second floor.