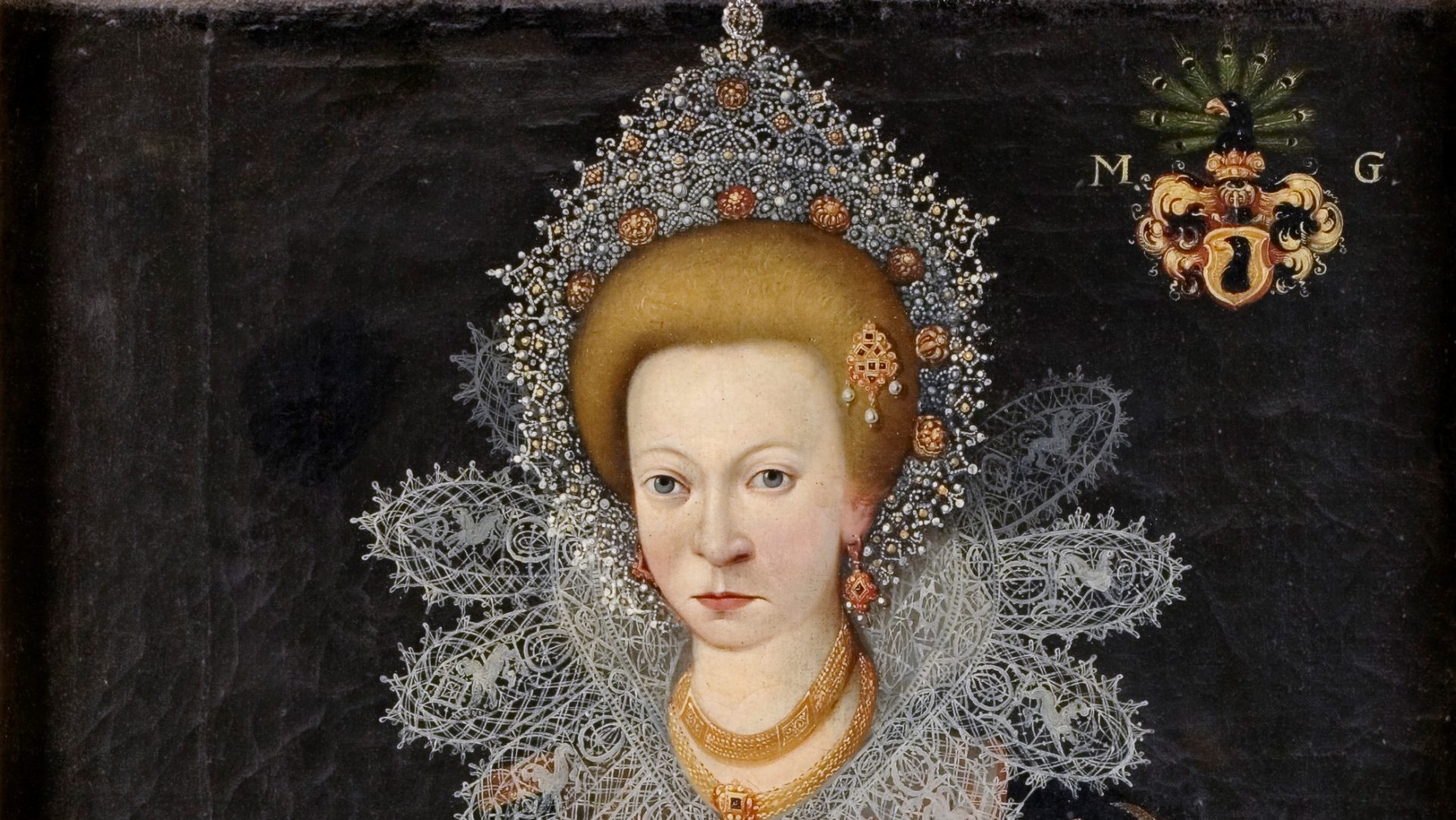 The First Wife
Margareta Grip
At the beginning of the 17th century, the Swedish aristocracy represented less than one per cent of the population but were the country's biggest landowners, linked together by bonds of marriage. Family and marriage were intimately bound together and it was marriage that decided how land was distributed and managed.
The rich Grip family had been among the country's most powerful and wealthy since the Middle Ages. The family owned a large manor complex and several city properties.
Margareta Moritzdotter Grip (1586–1624) was born at Vinäs on12 April 1586, as the youngest daughter of Baron Moritz Birgersson Grip and Countess Edla Stensdotter Lewenhaupt. Barely six months after Margareta was born, her mother died. Her father also died a few years later. So, at the age of only five, Margareta was both motherless and fatherless.
After their parents' death, the four Grip sisters were taken care of by their grandmother Ebba Lilliehöök (1529–1609) at her castle, Gräfsnäs in Västergötland. The grandmother was then in her sixties and the castle was not far from the Danish border. At that time, it was one of Västergötland's largest and most magnificent castles. Ebba Lilliehöök successfully managed her property for many years and could even lend money to the crown.
It is thought that it was Ebba who looked after the finances of the underage Grip girls. Altogether, the sisters owned property and farms in Småland, Östergötland, Södermanland, Västergötland and Uppland. In 1607, the sisters were Sweden's eighteenth largest landowners. Even after the property was divided up, each part would represent a large asset in forthcoming marriages.
There was a private teacher at Gräfsnäs who taught the children various subjects, as well as reading and writing. For the girls, this was mainly about being able to manage a large household. It was the specific task of the wives of the aristocracy to manage the properties and farms.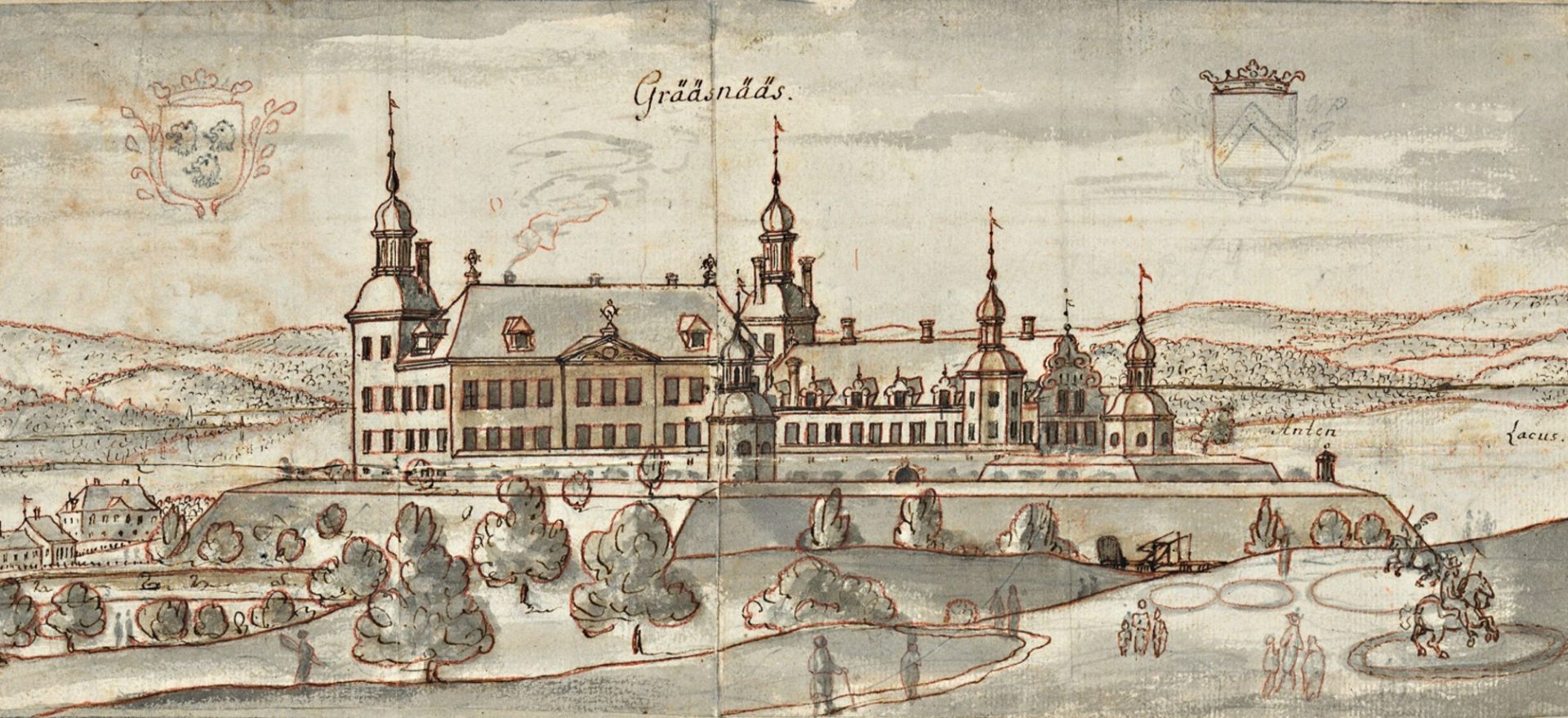 Even if an aristocrat's wife did not participate in the practical work, she had to know how it was done. Among other things, this meant learning how to cook, bake, brew, spin, weave and perform other useful tasks. An aristocrat's wife must also be able to calculate. Financial supervision and control were important.
Grandmother Ebba died in 1609. Margareta was then 24 and still unmarried, but after her years with her industrious grandmother she should have been ready for marriage. For noble women, marriage was the obvious goal, getting married was the norm.
The wedding of Margareta Grip and Herman Wrangel took place in the old Tre Kronor Castle in Stockholm in 1612. It was a grand occasion, attended by the widowed queen Kristina, the new King Gustav II Adolf and his brother Karl Filip. The bridegroom then transferred Skokloster and its associated farms in Uppland to his new wife as a morning gift. It was considered as Margareta's property if she should be widowed and would thereafter pass to the children.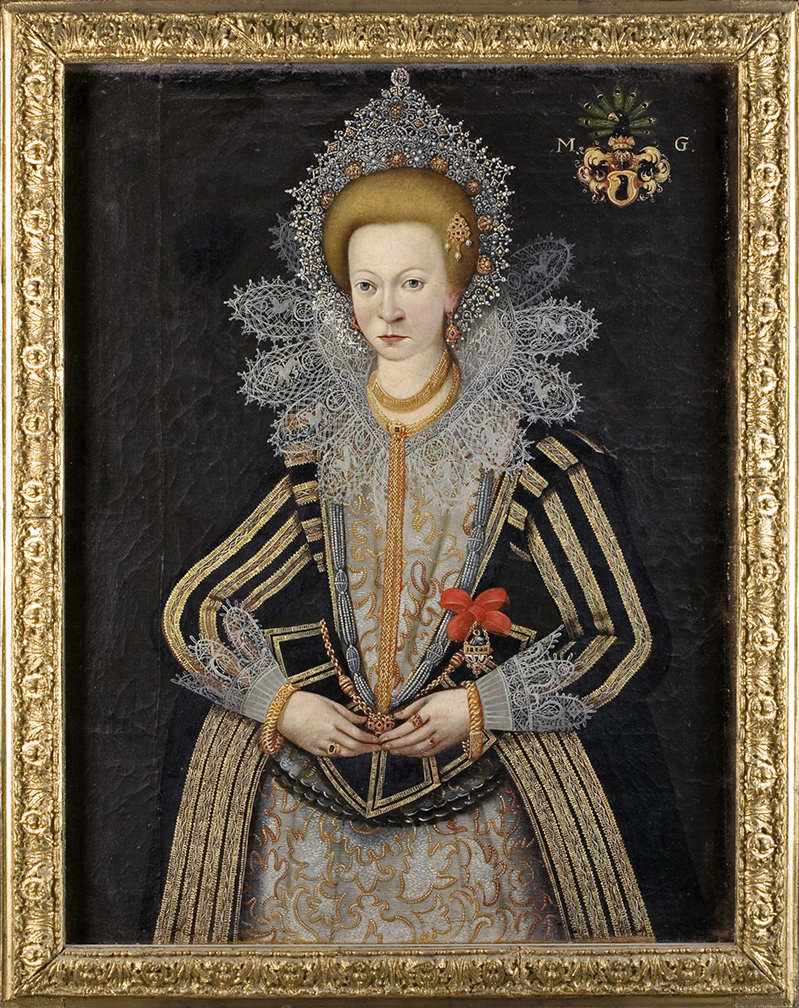 Herman Wrangel's wedding alliance was very profitable, both financially and socially. On marrying, he became his wife's guardian, meaning that he managed her property. According to law, daughters inherited half as much as sons, but in the case of the Grip sisters, there was no brother.
Margareta kept the name Grip throughout her life, which was the custom of the time. In a society where kinship was of great importance, it is not unreasonable to suppose that the name must have been advantageous for Herman Wrangel's further career. Through marriage, he became related to the Grip, Leijonhufvud, Sture, Trolle, Brahe, Horn, Lilliehöök, Gyllenstierna, Banér and other families.
Margareta's first son was Carl Gustaf Wrangel, who was born at Skokloster in 1613. A few years after Carl Gustaf's birth, the couple's second son Johan Mauritz (1616–1665) came into the world. In two paintings in the Skokloster collection, both Wrangel sons are depicted in similar costume and with the asymmetrical hair style that was then in fashion. According to the inscriptions, they were painted in 1619. That year, the family was at Kalmar Castle, where they lived in the governor's wing. The portrait of Margareta Grip that is now at Skokloster was probably also painted at that time.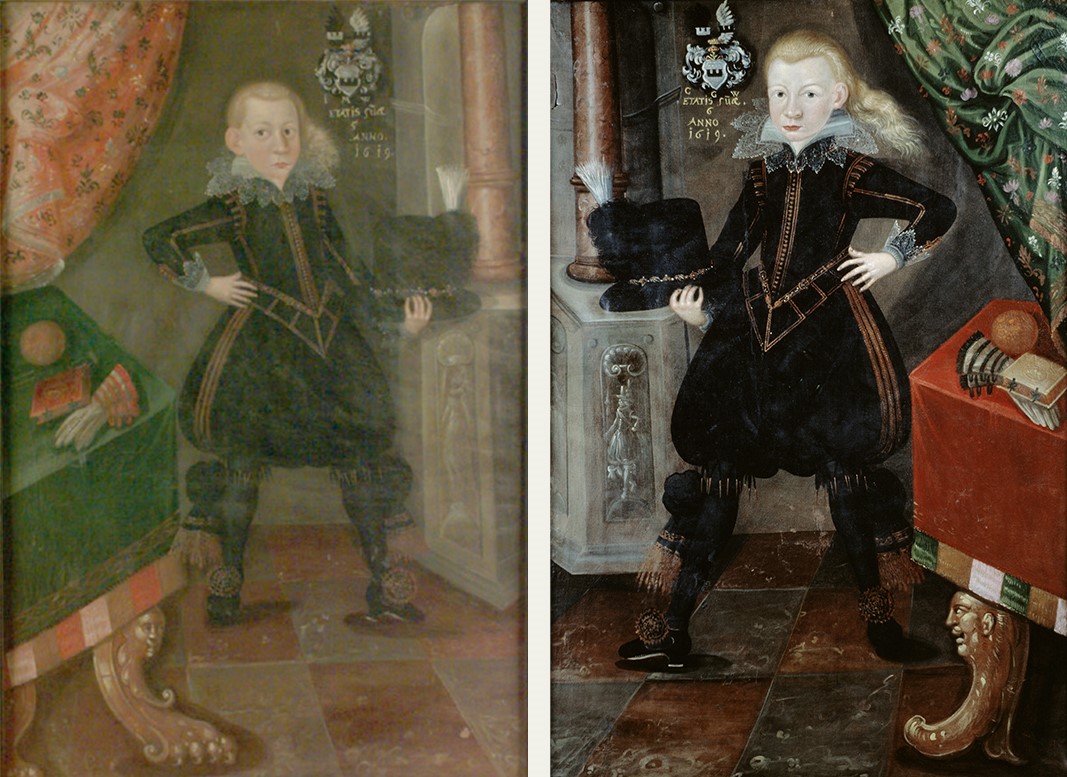 In the 1860s, Herman Wrangel had a rapid military career, took part in wars against Denmark and Russia and was appointed governor (commander) of Kalmar Castle. He became a field marshal in 1621.
The marriage between Margareta Grip and Herman Wrangel lasted for twelve years. Margareta died on 13 December 1624 at Skokloster, at the age of 38. We do not know why she died or if she was ill for a long time. After barely a year, Herman Wrangel married again.
More People from Skokloster's History